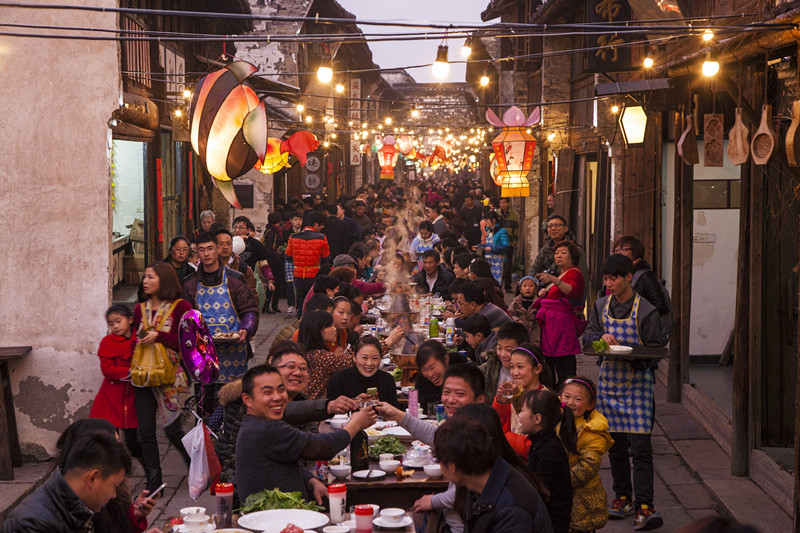 In the cold winter, the stoves are burning fiercely, and the streets are full of fragrant, showing a beautiful winter scenery, and providing a feast of delicious food.
In ancient times, small towns in the south of the Yangtze River used to have a saying that "100 families make up an urban subdivision, and 10,000 households a city". Urban subdivision was a residential unit of Wuzhen. At the same time, it was home to a special social group of Wuzhen people. On weekdays, people went to neighborhoods to talk with each other. On New Year's Day, rich families always held banquets in these areas to invite friends and visitors from neighborhoods for enjoying the New Year's happiness together, and neighbors also place their tables and chairs along the streets. With wooden tables connected, a lively street banquet has been formed, which is also called "Fang Banquet" by the local people.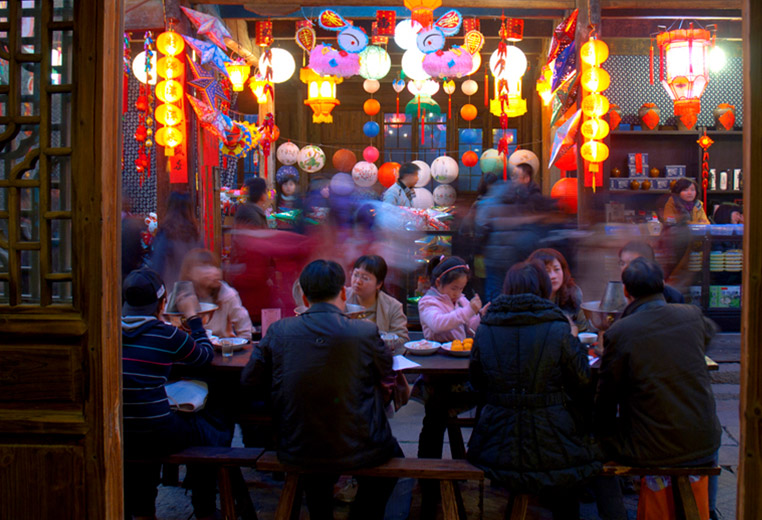 During the Spring Festival of Geng-yin Year, West Scenic Zone recreated the grand event of old "Long Street Banquet", the 100m-long street is placed with a hundred of tables. The dished were offered according to the local tradition, such as fresh seasonal vegetables and winter tonic meals, which made you enjoy a traditional flavor of the New Year.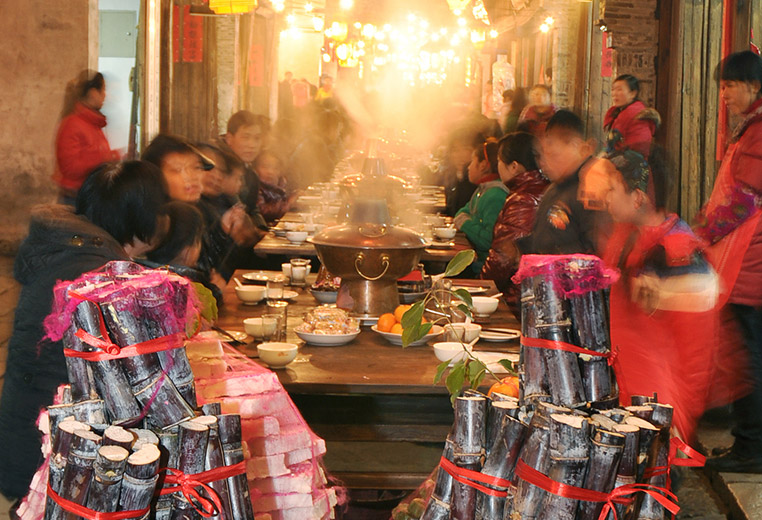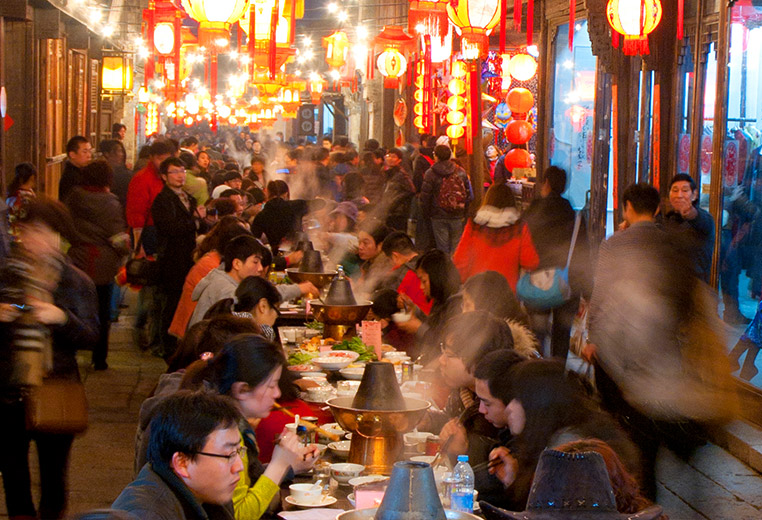 Keyword: Customs,Long Street Feast
---