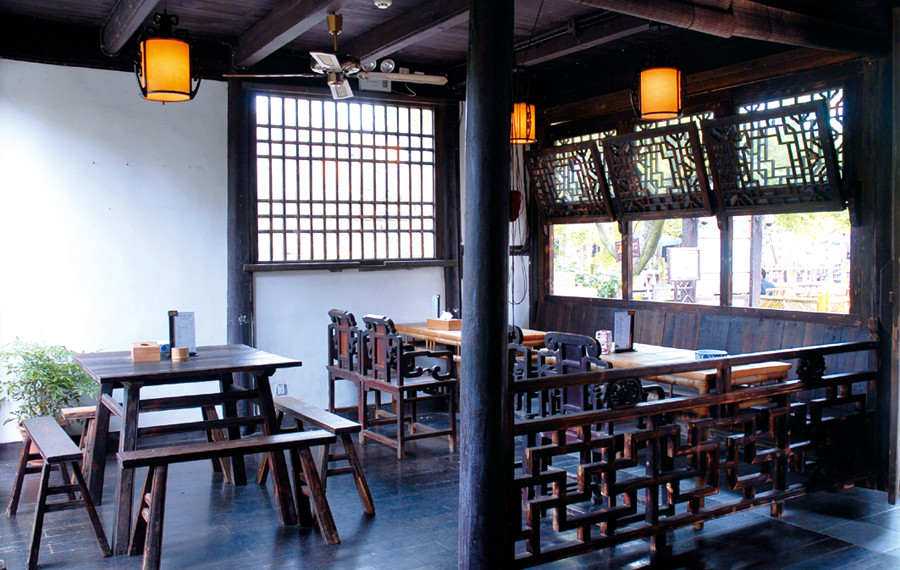 The south of the Yangtze River is full of water, and the water vapor that permeates in four seasons cultivates people here. In the water town, there are two things that people like most in their daily life: "water surrounding skin" and "skin surrounding water". These two words respectively refer to taking a shower in the bathroom and drinking tea in the teahouse. It is obvious that drinking tea is a kind of enjoyment that even sinks into their hearts. Every morning, the charm of lifestyle of Wuzhen begins with the water.
In history, there were more than 60 teahouses in Wuzhen. The Fanglu House, Sanyi Building, Changchun House, Yidongtian House, Mingyue House, and Tianyun House in the middle part of the town were large in scale and of a high level. And the people who drank tea there were more honorable; For small teahouses in the four scenic zones, the customers are always farmers in the neighborhood to do business in the town. These two kinds of teahouse have their own characteristics. The former was commonly known as the street teahouses, and it was elegant; however, the latter, commonly called village teahouse", was more original and suitable for the common people in Wuzhen,. The village teahouses were only open in the morning, and the street ones were often opened in the afternoon. The most prestigious "Fanglu House" was not only appeared in the literary works of Master Mao Dun, but also was famous for the legend that the Sage of Tea Lu Yu once visited the teahouse owner Lu Tong twice.
The teahouses have been popular from thousands of years ago until now because they are merged in the basic aspect of life. Some tea guests enter the teahouses after the morning market is over, and chat with the people sitting around the table randomly; some go to the teahouse once the morning market begins. People usually do trading at the tea table beside the streets. They can drink tea leisurely while bargaining with each other patiently. In the era of backward information dissemination, teahouses are an important place for information exchange and handling of public affairs. A teahouse is a "Xinhua News Agency" of a small town, and various news will be published here. Some news is as big as the Yangtze River floods, some is as small as silkworms growing well this year. You can even hear such news as that the Li family is asking for a wife, and Zhang's cats have five babies... This place is lively and noisy, but fun. Nowadays, although village radio, newspapers and television have become the fastest channels for news, people still like to go to the teahouses, and this kind of zero-distance communication is really irreplaceable.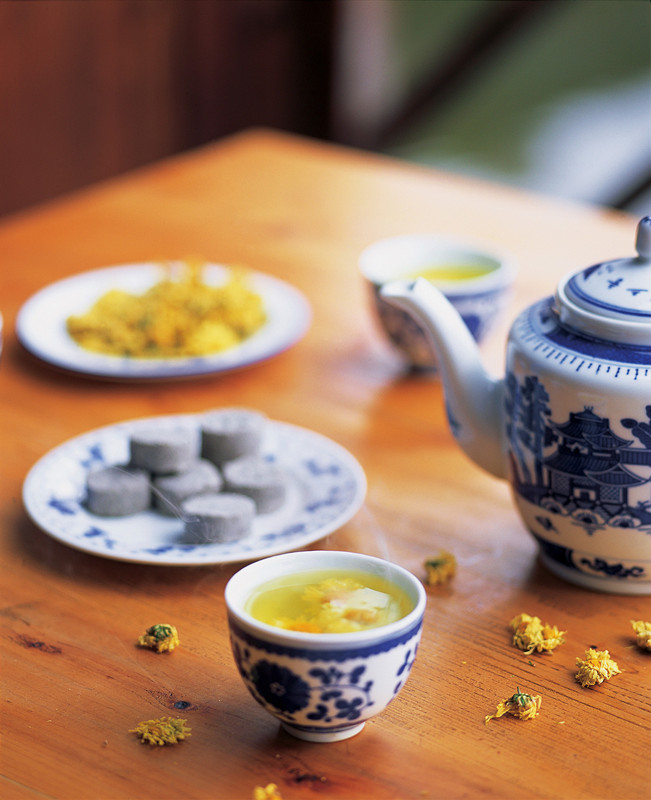 Keyword: Tea House
---