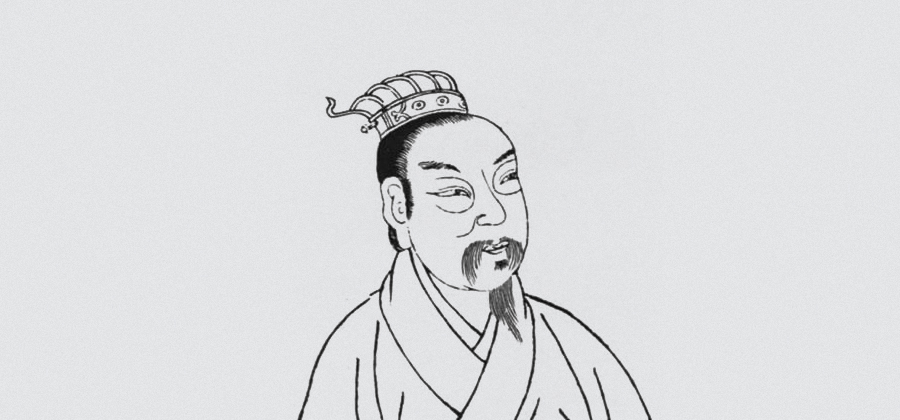 Xiao Tong, Crown Prince Zhaoming of the Liang, was the eldest son of Emperor Liangwu in the Southern Dynasty. Legend has it that when Xiao Tong was born, his right fist held tightly without loosening. Emperor Liangwu was worried, and made an announcement to recruit smart men: whoever could treat the prince's hand, the prince worshiped him as his teacher. When Shen Yue, then Chief of Secretariat, went to have a try, he just held the prince's hand and then his fist easily loosened with a gentle force. Emperor Liangwu kept his promise and gave him the title of teacher of prince. Shen Yue was a native of Wuzhen. His father's tomb was in the northwest of Pujing Temple in Shijingtang, west of Wuzhen River. Every year during the tomb-sweeping day, Shen Yue returned home to sweep the tombs and stayed in Wuzhen for several months. Emperor was worried that his son would neglect his studies, so he ordered the prince to accompany the teacher. When the prince came to study in Wuzhen, he naturally needed a decent house. Therefore, there was the Zhaoming Academy.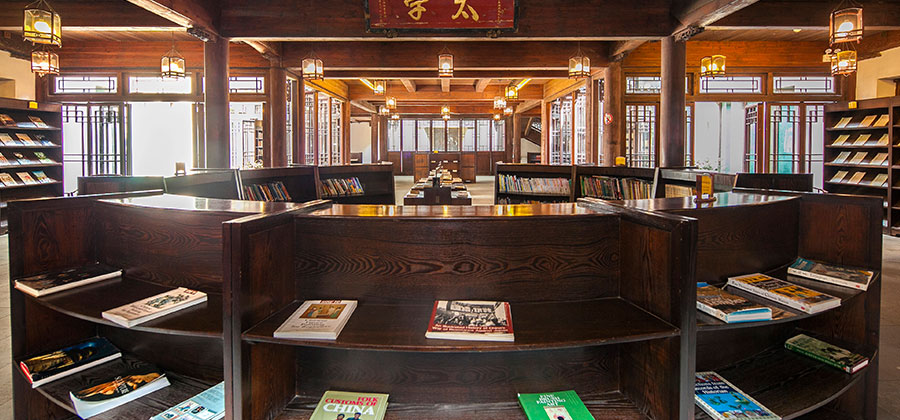 But when Xiao Tong came to Wuzhen, he was attracted by the beautiful scenery and even forgot to learn. Shen Yue, a strict scholar, told his students such a story: Once there was a little beggar in Wuzhen. His parents died early and had nowhere to belong. He begged in the streets during the day and stayed in the temple at night. But he was eager to study. He used all his money to buy books and read them at night in the Buddha Hall. But he was died in a cold winter. When the villagers found him, he laid on his back in a straw heap. His body was frozen stiff but he still held a book in his hand... Xiao Tong was very touched. From then on, he studied hard and became a famous man of letters.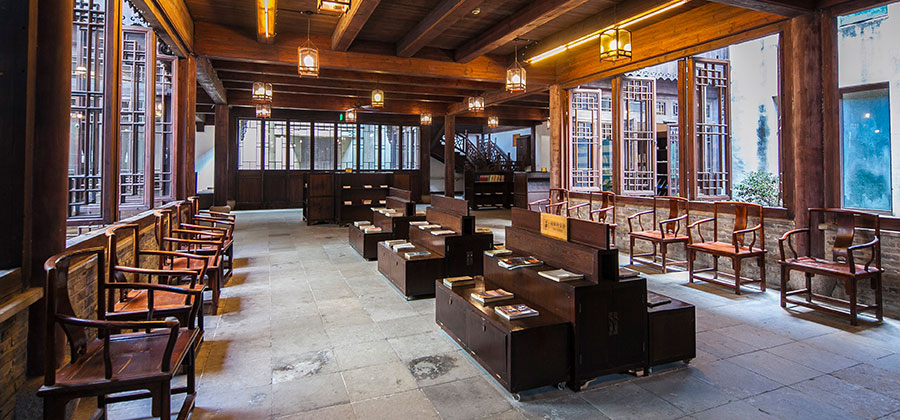 Prince Zhaoming was a litterateur of Southern Liang dynasty. In 502 AD (the first year of Tianjian), when he was only two years old, he became the Crown Prince. Zhaoming was his posthumous title after death, so people called him Crown Prince Zhaoming. Historically, he did not succeed to the throne, but his literary name was passed down to generations. The Selected Works edited by him was the first anthology of poetry and prose in China. For a long time, Zhaoming Literary Selection and later Guwen Guanzhi, Tang and Song Dynasty Eight Great Literary Notes and other works were the necessary literary texts for ancient scholars.
Under the support of the Sub-prefect Quan Tingxun in Hangzhou, the stone archway in Zhaoming Academy was built in memory of Crown Prince Zhaoming of Southern Dynasty and for encouraging learning during the Wanli Period of Ming Dynasty (1573-1620). On the surface of the archway are inscribed with four words "Liu Chao Yi Sheng", meaning the relic handed down from Six Dynasties (1,500 years ago). There is also a plate with dragon and phoenix pattern engraved with Shen Shimao's (an ancient officer) characters saying "a place for Liang's Crown Prince Zhaoming to study with His Teacher." In 1981, the Tongxiang County Government restored the archway and listed it as a cultural relic to be protected at the county level. The local inhabitants often bring their children here in honor of this prince and learn from him. According to the Wuqing Records in Qing dynasty, this Academy is highly appraised for creating the cultural atmosphere of the two towns.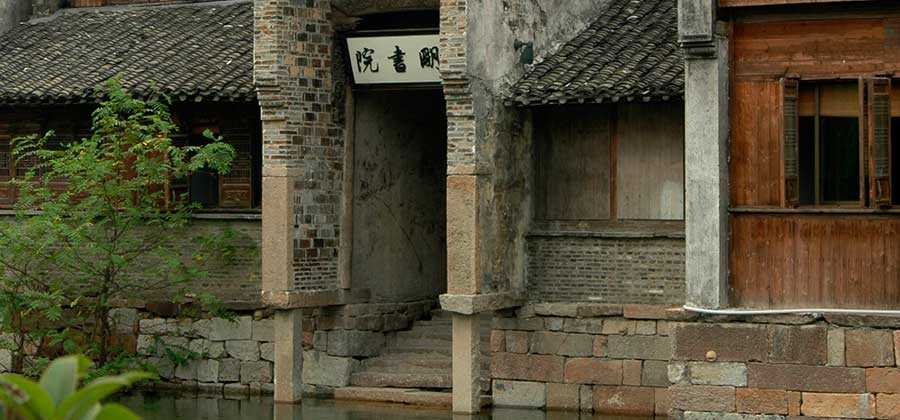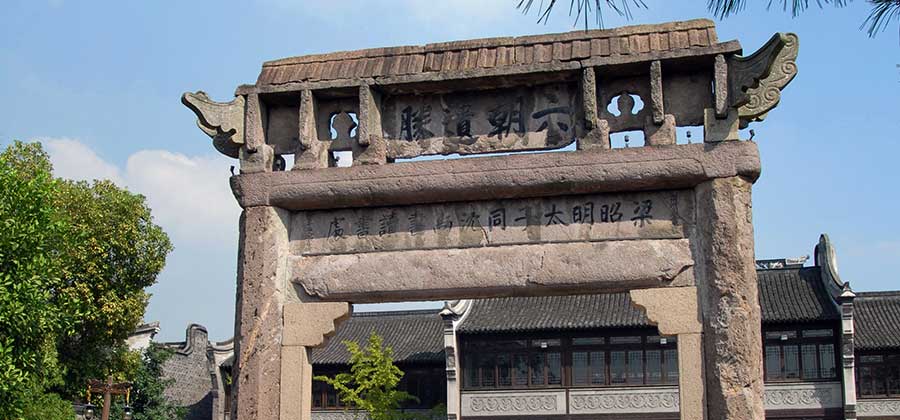 Zhao-Ming Academy is an old building group with an elegant and poetic atmosphere. Jiaowen Court, a place where scholars once gathered to compile and edit files, is in the middle. There are four pools around it. The main building is now a library, which is shared by local residents and tourists. It has a collection of books and magazines in culture, social science, art, leisure and tourism, and there are electronic reading rooms, lectures, paintings and calligraphy, and classrooms, etc. It can be said to be a real community in the west scenic zone. There are also session facilities. If you have any training activities or outreach meetings, you can hold them here. Next to it is the Fufeng Pavilion There is a book bar there, which is a place for people to drink tea, read and communicate. There is a classical building from Ming Dynasty in the middle of the pool. On a cool summer night, you can sit in an open-air and taste a pot of tea while listening to music.

Keyword: Zhaoming Academy
---