In March of Spring, the grass is becoming Green
Warm in the south of the Yangtze River
Spring breeze ten miles, peach red willow green
A vibrant scene
Purple and red,
Green is undoubtedly the most easily overlooked color.
Today's Arbor Day, I want to tell you something.
How green is Wuzhen Scenic Zone?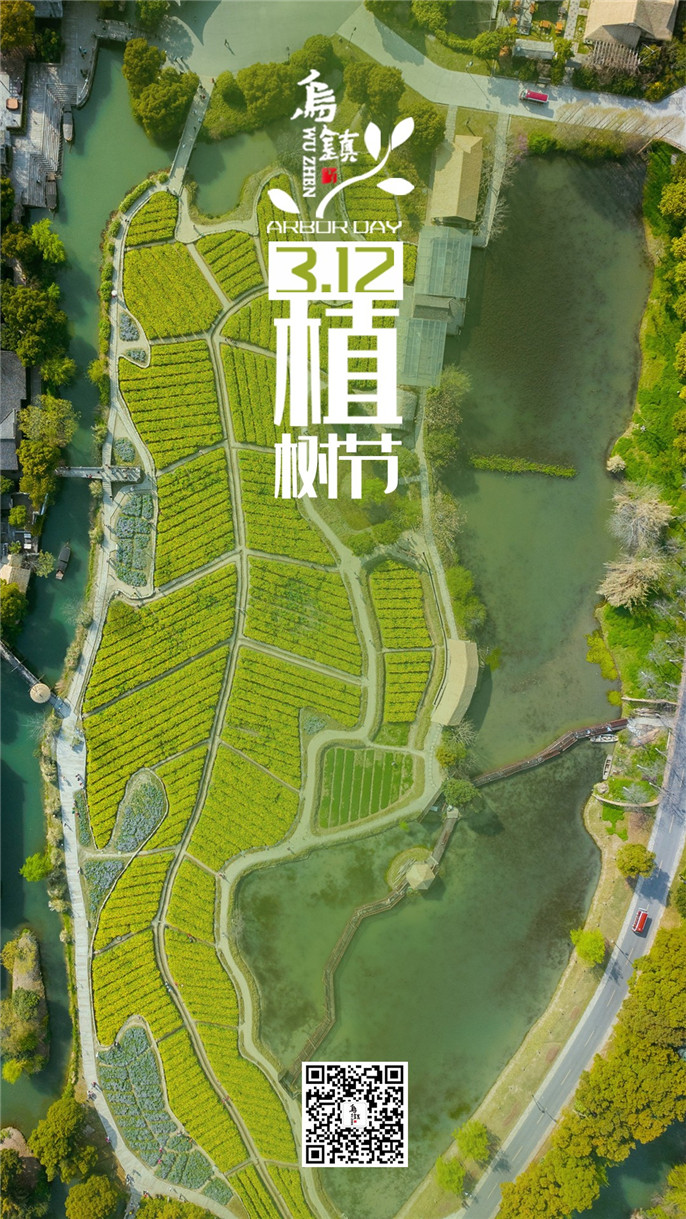 Huaihua yellow and green: the most tender scenery in the south of the Yangtze River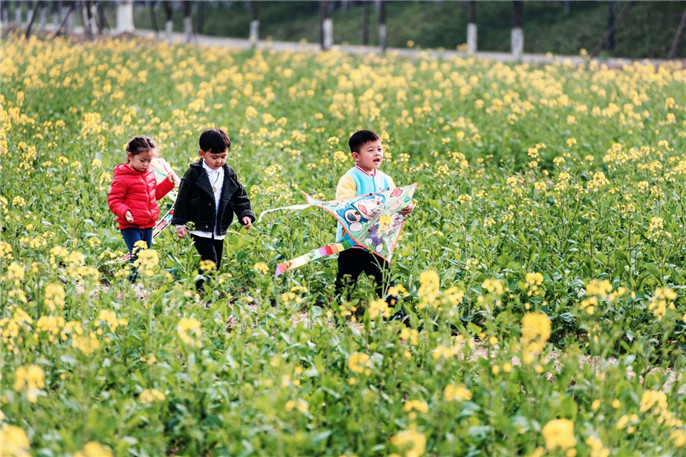 Heavy Green: A Grass Warbler Flying in the Spring Wind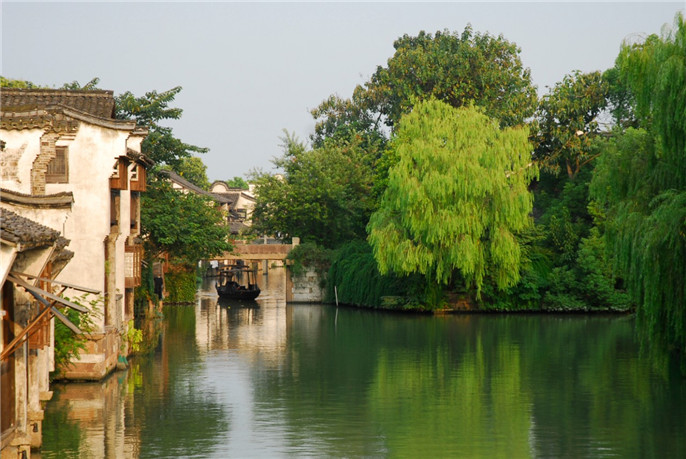 Light Green: Deva's deep friendship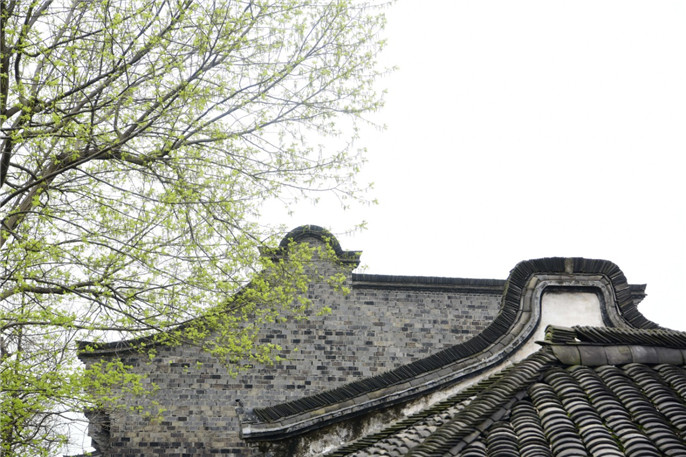 Oily Green: Vigorous Letter Making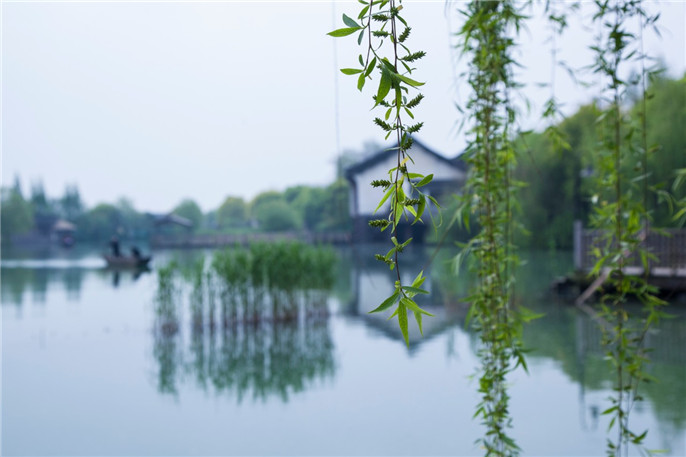 Green Achievements of Wuzhen Scenic Zone
Mr. Mao Dun once wrote, "Ginkgo biloba was in the Tang Dynasty, but Zhaoming Bookstore was scarce." Verse. That is to say, Wuzhen has a long history, witnessing the years, in addition to silent pavilions and pavilions, there are ancient trees.

All along, Wuzhen Scenic Area will protect ancient and famous trees and create ecological green space, as a key part of the protection system. For centuries-old trees, the first-level key conservation has been carried out. According to the age of trees, protection schemes have been formulated separately, and attention has been paid to them.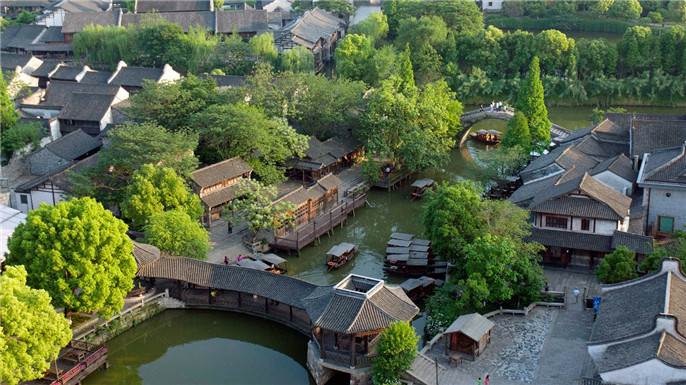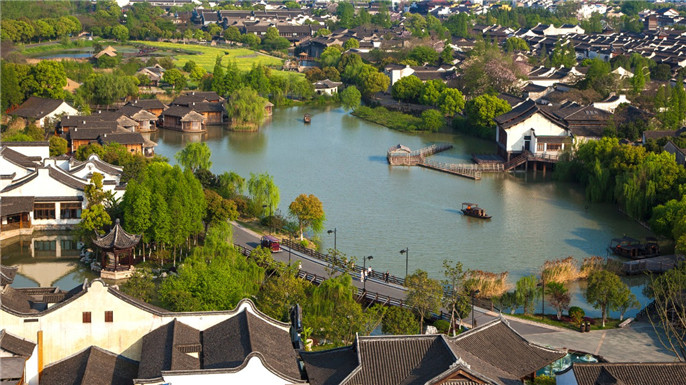 At the same time, Wuzhen Scenic Zone also attaches great importance to the planning of greening. Green planting should be preserved in the protection of old houses and famous houses in old blocks.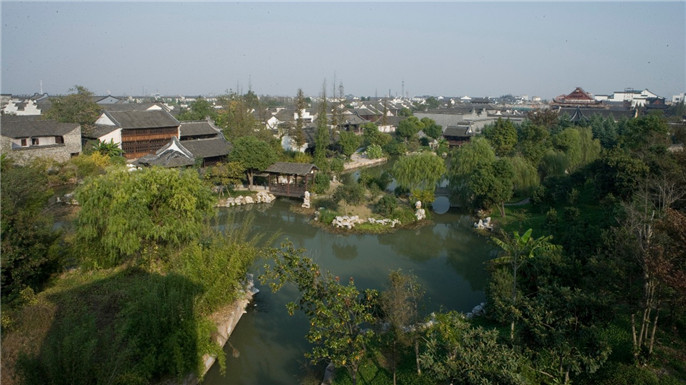 A Spring Tour to Wuzhen
Outing to enjoy the beautiful scenery

Wuzhen in spring has a different style, except that everything is flourishing and full of vitality. Flowers in the cluster, is a whole beautiful spring, walking in the old streets, lanes, corners can meet the "amazing" spring.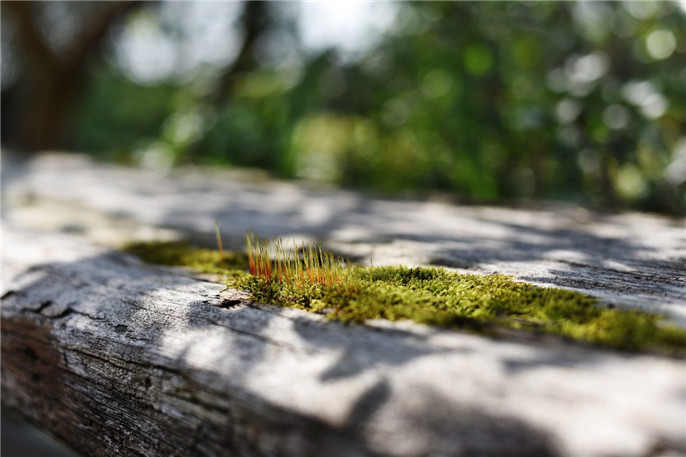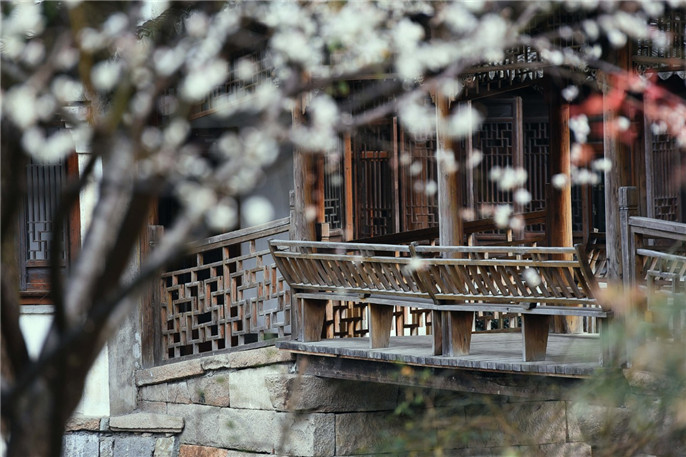 Go to Wu Village and go back to Grandpa's house for spring!
This spring, to feel the spring in depth, rather than choose to "go back to grandpa's home to spring". Spring ploughing, picnic, kite flying, piglet driving, wanton running in the field, but also hand-made country delicacies, the "spring" bite by bite into the abdomen! *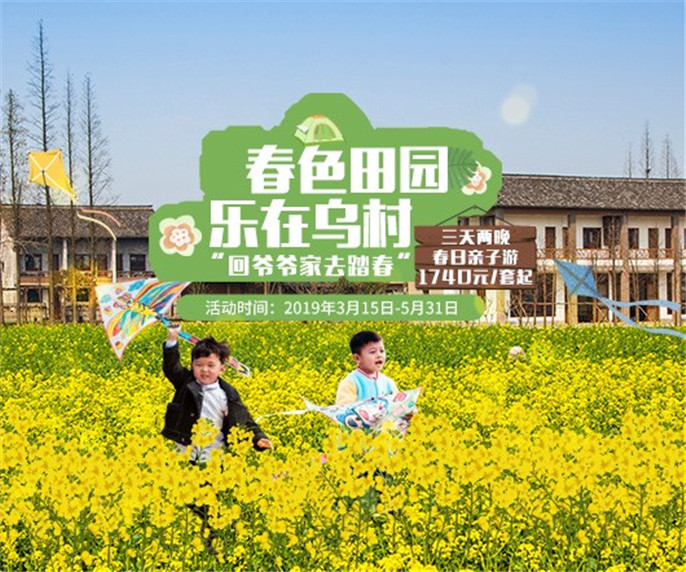 Returning to Grandpa's home for spring trip:
Day 1
"Where is spring?"

14:00
Babies get together
Ready to start thre-days holiday of in Wu Village!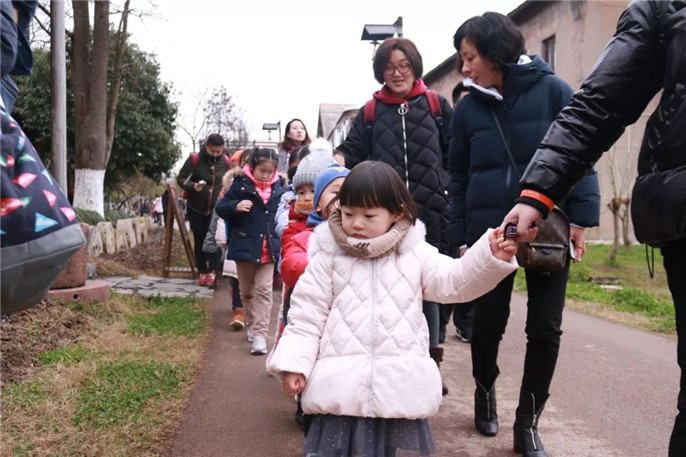 4:10
The green of spring
Recognize the original appearance of vegetable in the field and find no dynamic in textbooks and tables.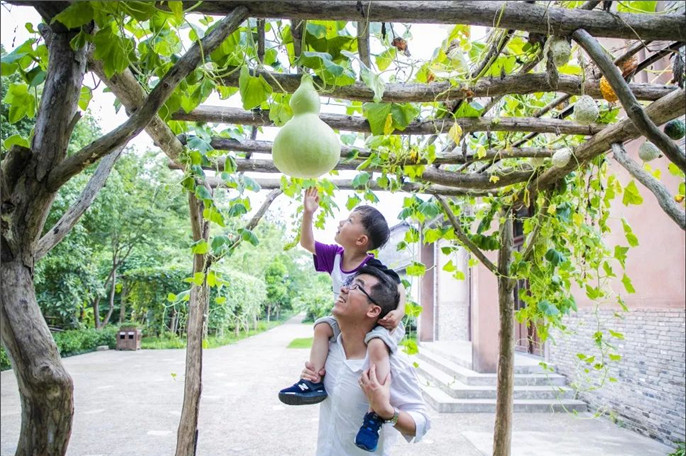 15:00
Draw the Wu Village in your mind
What will Wu Village look like in the eyes of children?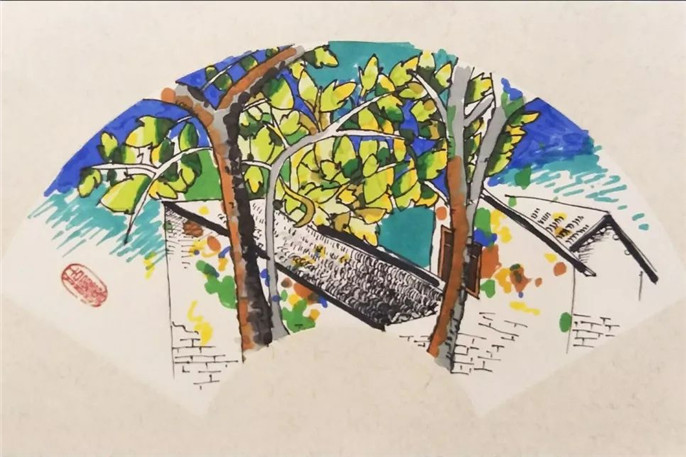 16:00
DIY Dry Flower Necklace
Hand-made, improve the hands-on ability of Mengwa, parent-child collocation, happy not tired!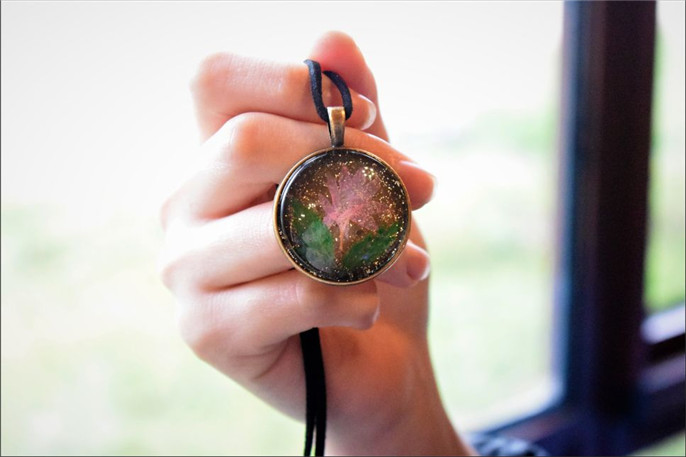 17:30
Spring dinner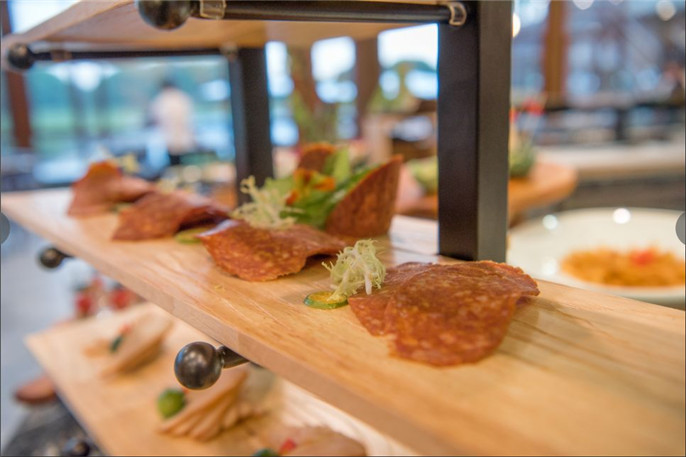 Outside the Wu Village

West Scenic Zone Nightscape Tour
The ancient West Scenic Zone will give you a beautiful scene at night.~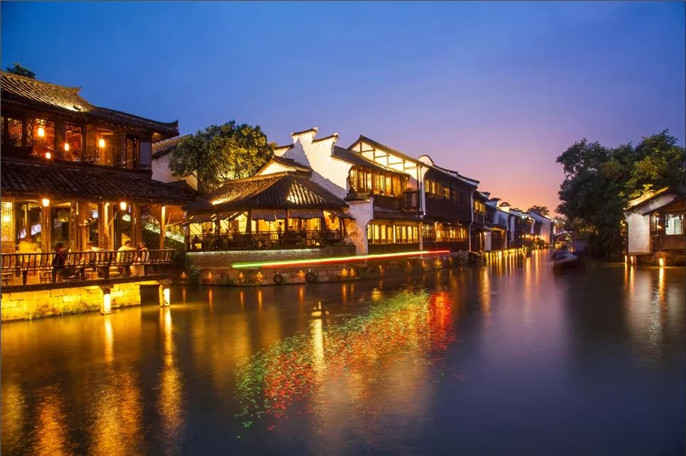 DAY2
"The Wild Life of Grandpa's Family"
07:30-09:30
Spring breakfast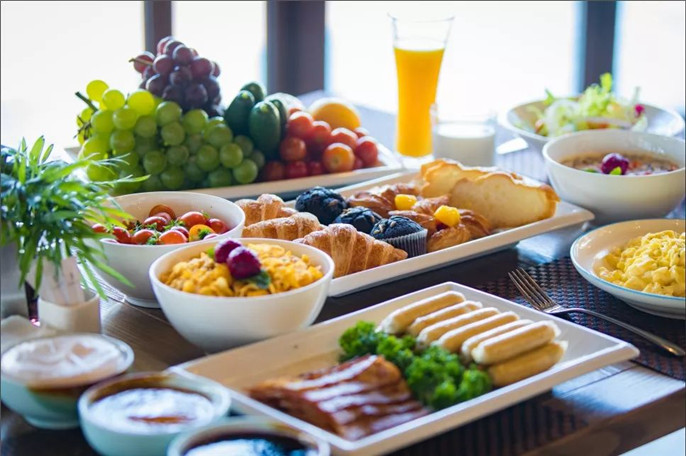 09:30
Spring Ploughing Time

Experience the seasonal farming activities, smell the soil, hoe, plant vegetables, feel the wonderful year's plan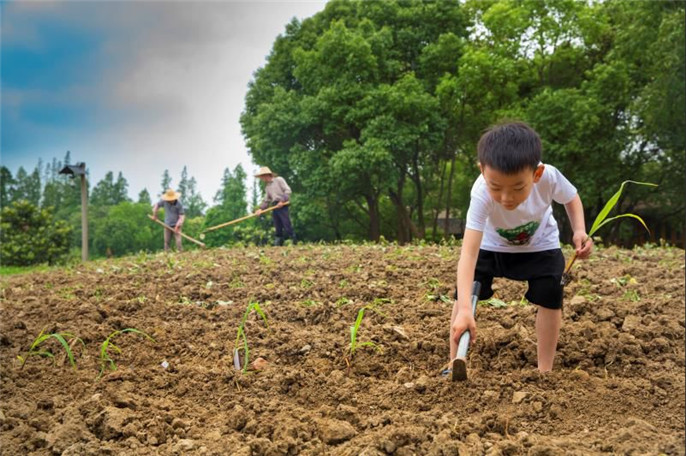 10:30
Flying kites
From hand-drawing to flying, flying a kite and running happily in the fields~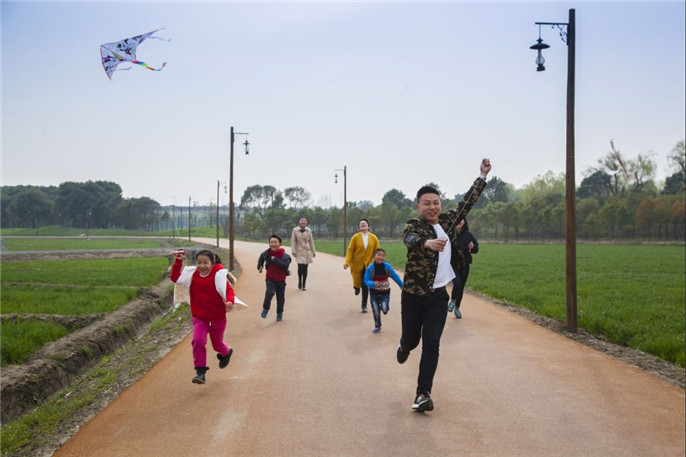 11:30-13:30
Spring Lunch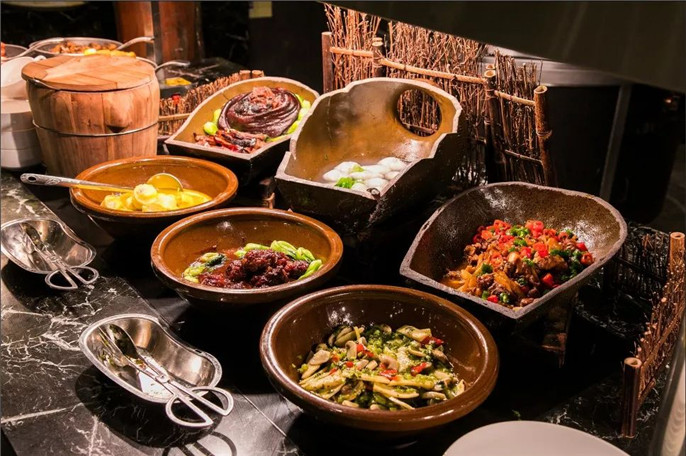 14:30-16:30
Grandpa's picnic time
Setting up tents (Rainy days cancelled)+home-made delicacies (cooking wild rice or hand-made snacks)+field afternoon tea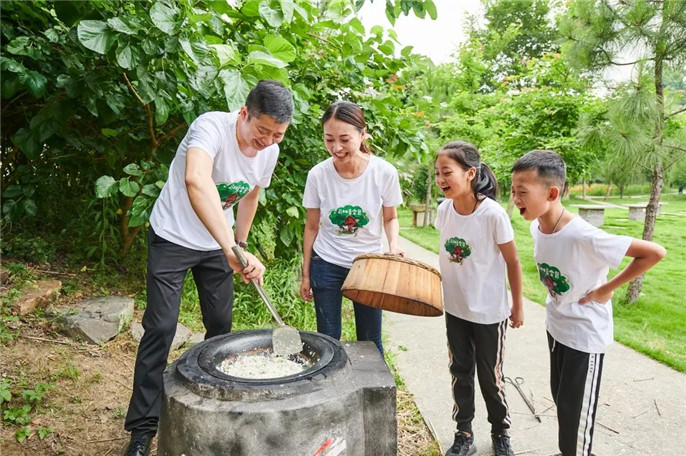 17:00
Spring party (including special cold meal)
The Carnival belongs to Wu villagers, taste delicious food, listens to music, watches the performance, have a lot of fun!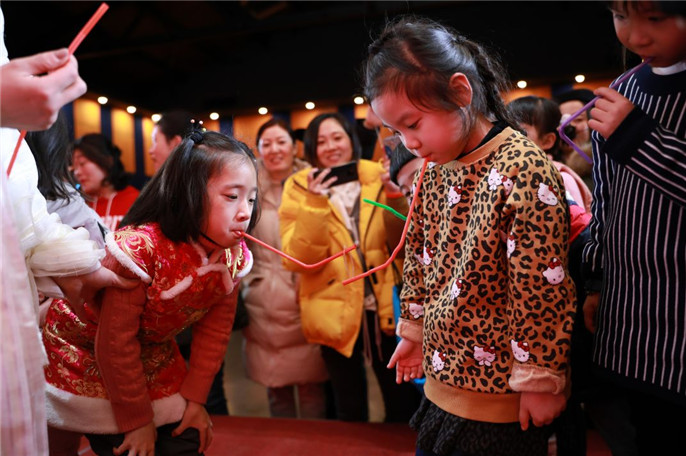 DAY3
"Spring Games"
07:30-09:30
Spring breakfast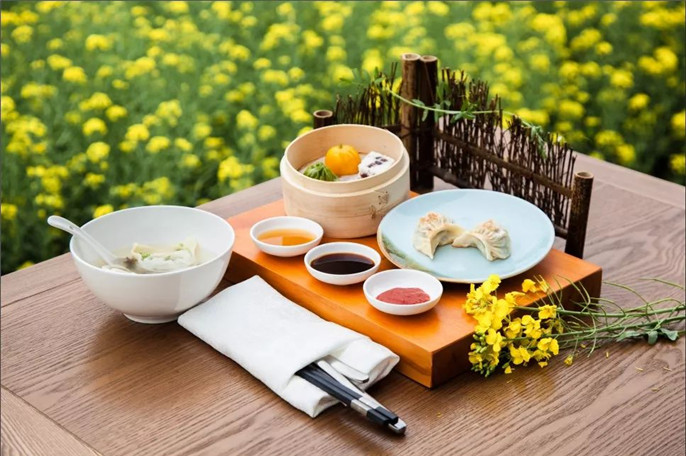 09:30
A large collection of small animals
Running with pigs, feeding rabbits in the village, touching goats, more lovely than anyone else!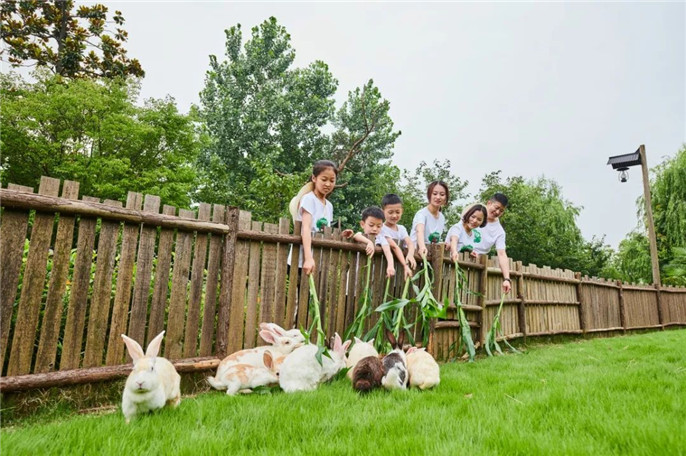 10:00
Interesting Games in Wu Village
We have prepared the most interesting and fresh interesting sports items for you to challenge.~
11:00
Babies take photos together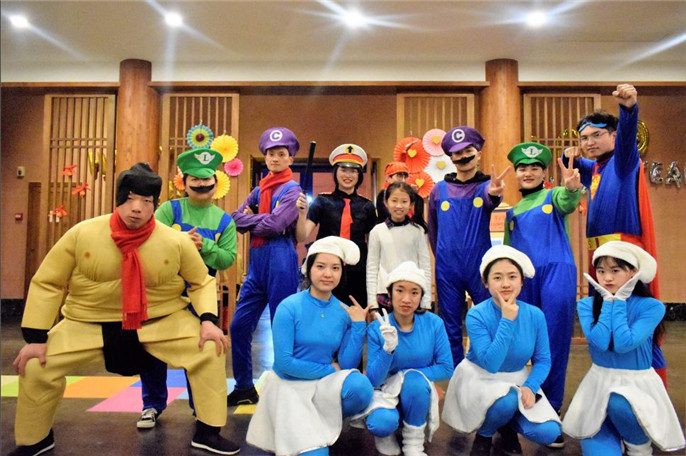 At the end of the activity, let's record our trip to Wu Village!

Keyword:Wu Village,Arbor Day,West Scenic Zone
---