On February 27, the 16th meeting of foreign ministers of China, Russia and India was solemnly held at West Scenic Zone Waterside Resort in Wuzhen, Zhejiang Province. Chinese Foreign Minister Wang Yi held this meeting. Russian Foreign Minister Lavrov and Indian Foreign Minister Swaraji attended the meeting.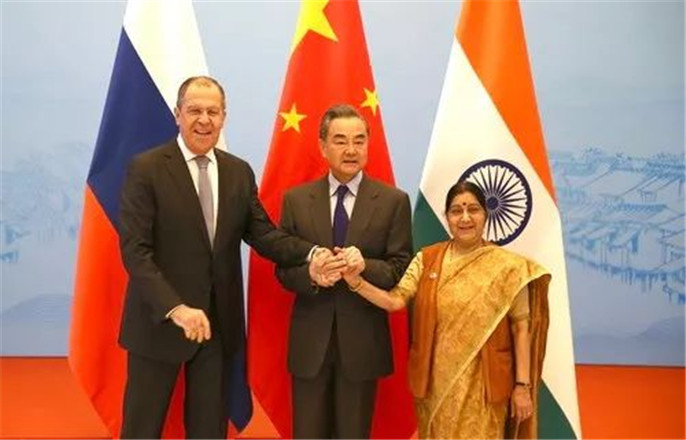 Wuzhen local people are very proud of this meeting , Wuzhen has really become a national business card!! Town contractor @Chen Xianghong can hardly restrain his excitement. After the event, he shared his feelings on Weibo: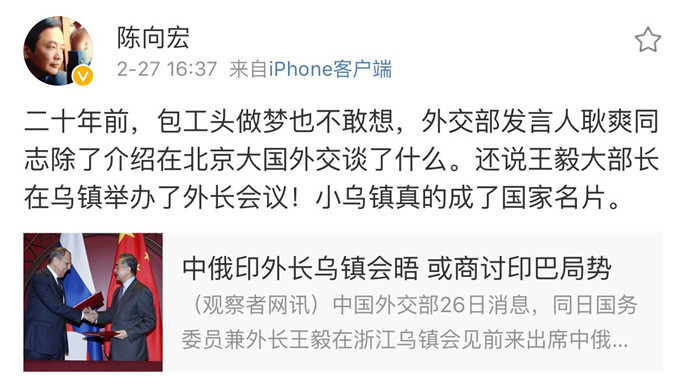 Now, do you want to know something about the 16th meeting of foreign ministers of China, Russia and India, WZTV reporter "Xiao Wu" would report for you is the West Scenic Zone.

The Theme
During the meeting, the foreign ministers of the three countries took the implementation of the important consensus of the leaders of the three countries as the main line, centered on the current international situation, deepened tripartite cooperation and conducted in-depth communication on major regional and international issues of common concern.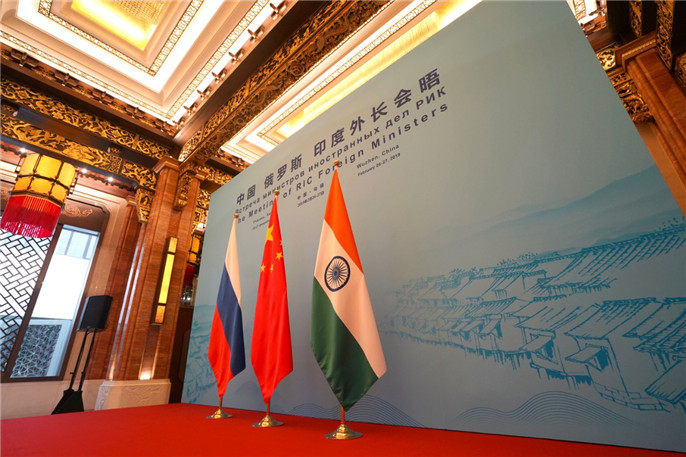 As a world power and an important emerging market country, China, Russia and India have common interests in promoting world peace, stability and development. China, in particular, has always been a responsible big country and would take the great responsibilities.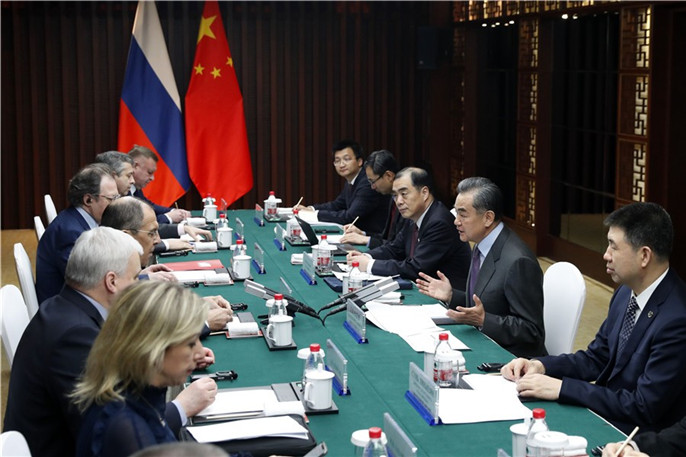 Cr. China's Foreign Ministry
The Choice
The foreign ministers'meeting chose Wuzhen, an ancient water town with profound cultural heritage. This is another time for West Scenic Zone to show its unique charm to the world after the Wuzhen Summit of the World Internet Conference. You know, the previous meetings between foreign ministers of China, Russia and India were held in such international metropolises as New York, Yekaterinburg, Russia and New Delhi, India. Why chose Wuzhen this time?

I. Beautiful scenery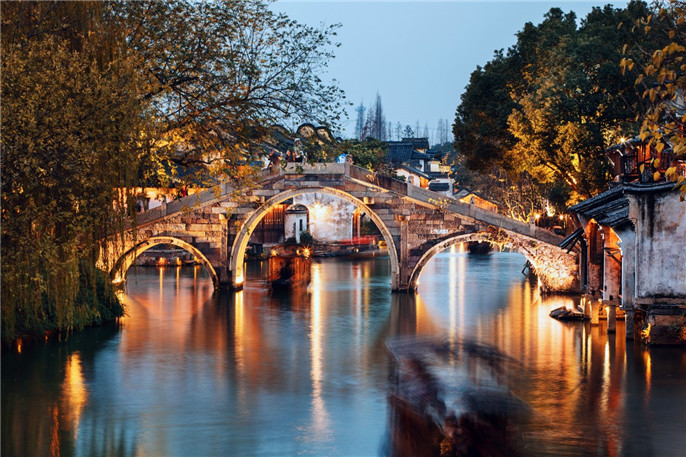 II. Improvement of conference facilities
The Trilateral Meeting of the three countries was held at the Waterside Resort in West Scenic Zone. Waterside Resort is the largest resort hotel in West Scenic Zone of Wuzhen. It is located in the middle of West Scenic Zone. It is surrounded by beautiful water and quiet in the bustle. It has conference rooms with various functions. The Hongfeng hall was used in the tripartite talks is decorated in an antique style and full of strong water customs. It is an ideal banquet and meeting place for business teams.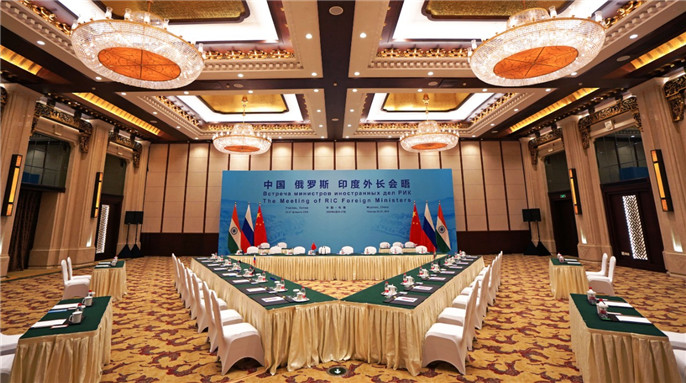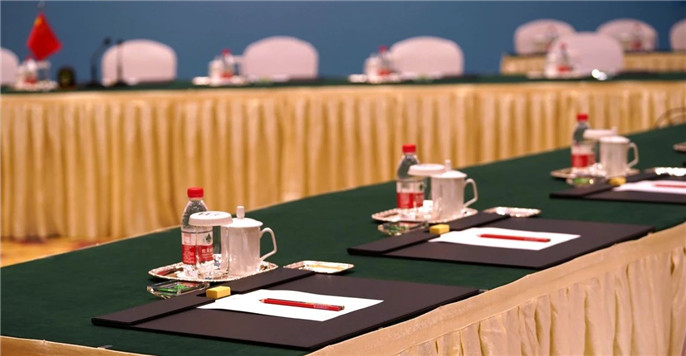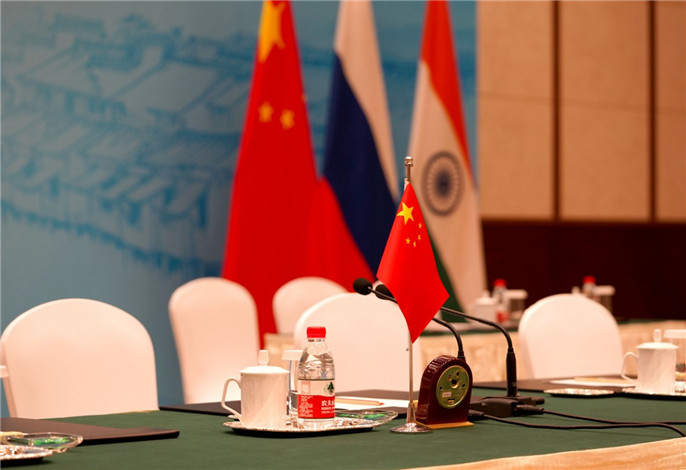 The Longfeng Hall
Waterside Resort has complete business and leisure facilities, with over 6000 square meters of banquet and conference facilities. Besides the Dragon and Phoenix Hall just mentioned, there are many other conference venues of choice. In Wuzhen Scenic Area, there are 10,000 kinds of exhibition modes, only you can't imagine, there is no one we can't do.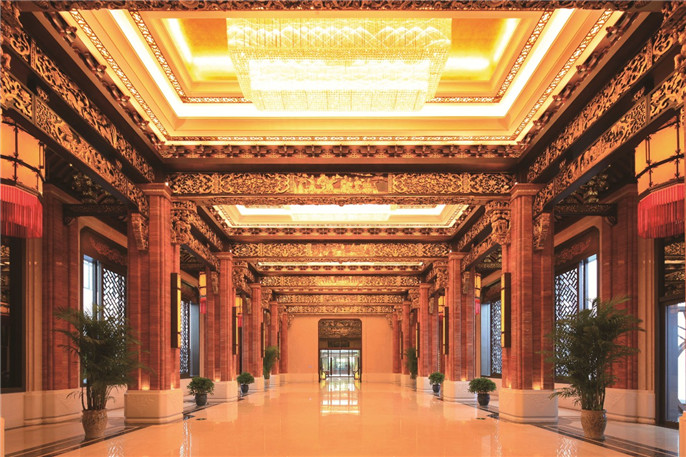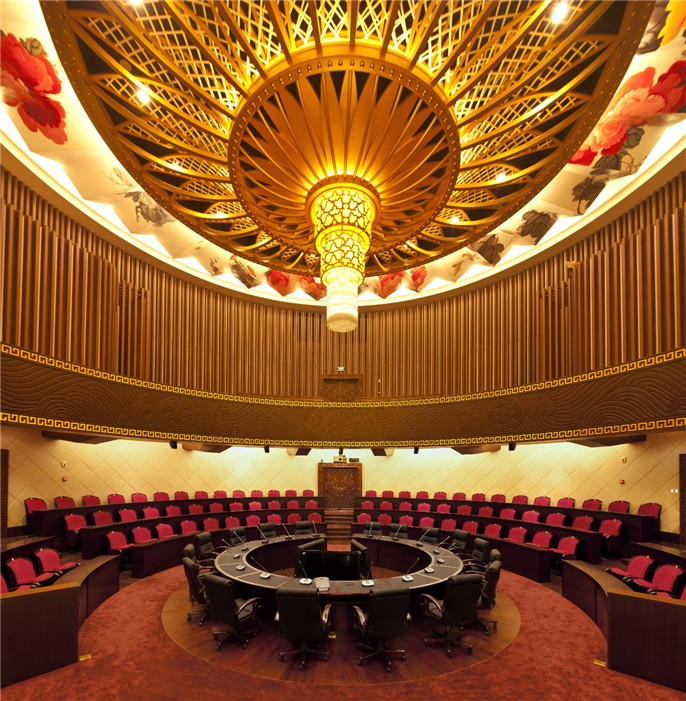 Other meeting venues of Waterside Resort
Characteristic "Wuzhen Night" in the South of the Yangtze River

A complete meeting reception, in addition to having a suitable meeting venue, also need to allow participants from all countries to eat dishes in line with their eating habits. These dishes should not only conform to the tastes of different people, but also integrate the characteristics of the traditional south of the Yangtze River.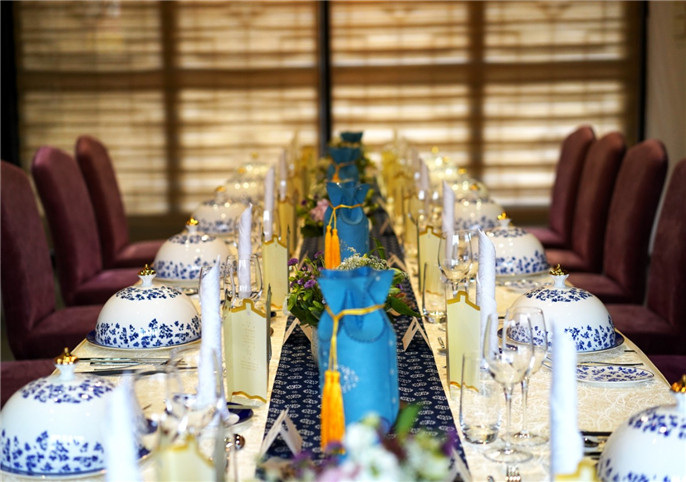 During the talks, the first Russian and Chinese delegates arrived for a dinner in the corner cafe of Wuzhen scenic spot. Blue and white porcelain style tableware, reflecting the Yingying water village, and the blue printed cloth table flag with Wuzhen characteristics, also let the whole dining area glow with Jiangnan style. This "Wuzhen Night" is unforgettable.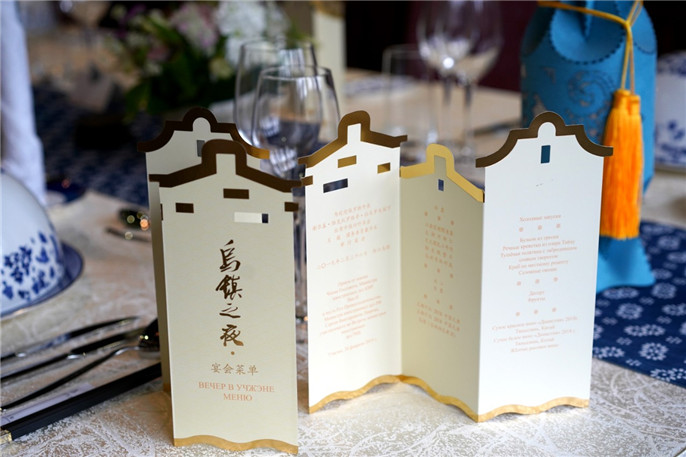 What did they eat at the dinner?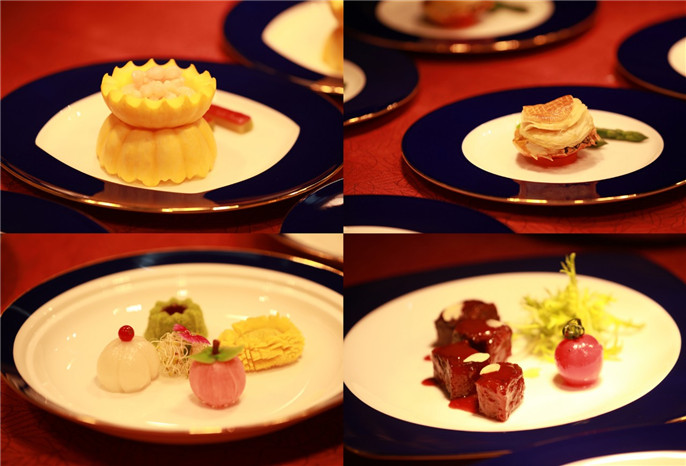 Dinner of Corner Cafe

Diplomatic conference dinner, of course, can not be without Western restaurants. In the Shui Lian Tian Western Restaurant of Pillow Water Resort Hotel, in the atmosphere full of Jiangnan characteristics, tasting western food, is there a different flavor?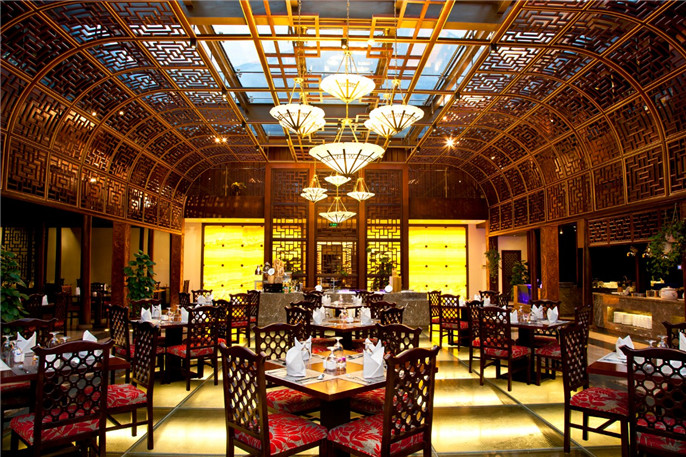 Shui Lian Tian Western Restaurant

Living in Wuzhen, the south of the Yangtze River

Closely combined with serious meetings, it is a good living environment for the participants. In this regard, Wuzhen Scenic Area has done enough homework. In Wuzhen scenic area, there are all kinds of hotels and residential quarters, or large houses with carved beams and painted buildings, or "small jasper" residential quarters, there will always be one that can impress you.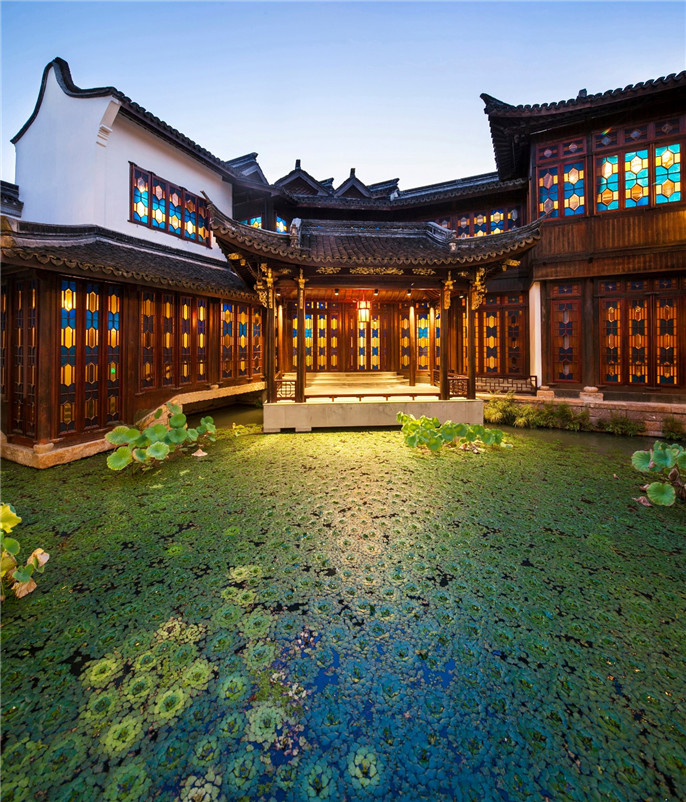 Pushing windows and the scene is in front of you. In the morning of Shuixiang, there is mist. Even participating in the meeting, you can get a moment of mental relaxation at this time.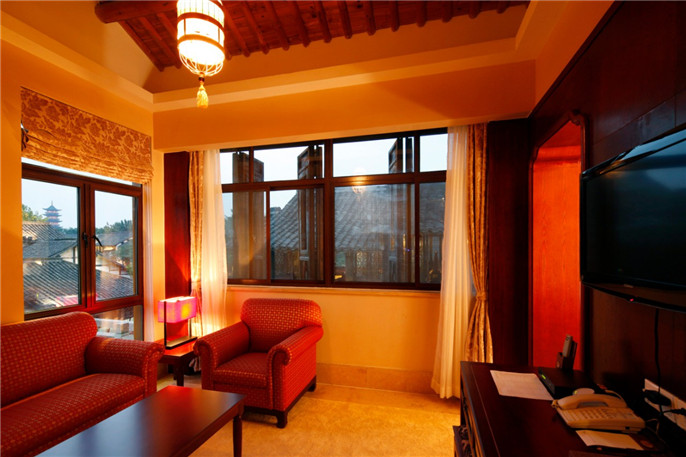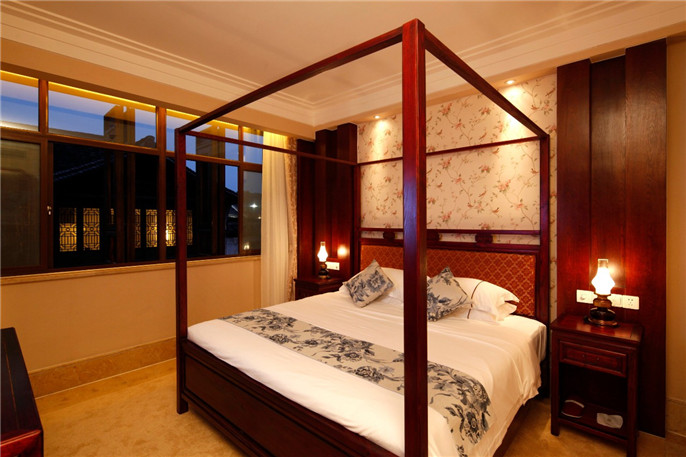 Rooms of Waterside Resort
Why Wuzhen West Scenic Zone?
Since its opening, Wuzhen West Scenic Spot has successfully received more than 10,000 conference teams, including domestic and foreign government departments, top 500 enterprises and various annual meetings, seminars, market promotion meetings and other activities. The scenic spot has a professional exhibition service team, which gathers ten years of rich experience, closely related to customer needs, tailor-made planning, accurate positioning, complete service, to ensure that business activities are perfect.

Whether it is a rigorous diplomatic conference or a variety of conferences full of challenges, we need such a professional, mature and strong team of business exhibitions. Reception services for all kinds of meetings, Wuzhen Scenic Zone is always here!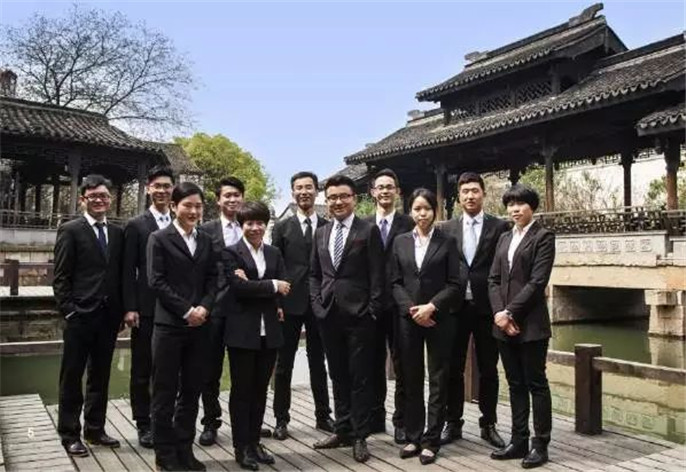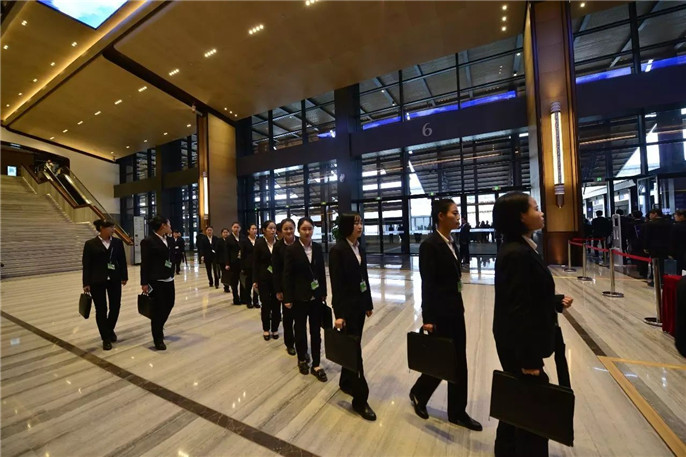 Wuzhen MICE Sales and Reception Service Team
The Waterside Resort helped this grand event. All departments in the scenic area coordinated well, and all the work continued to advance in a tense and orderly manner. It once again presented a "unique splendor" to the world.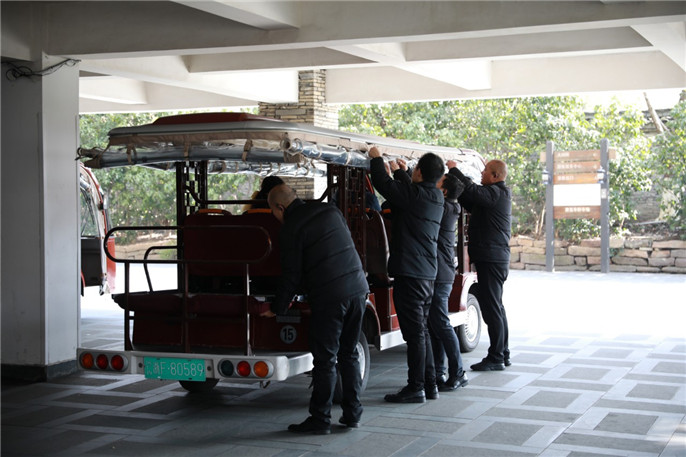 Vehicle and Shipping Company Tourist Car Guarantee in Place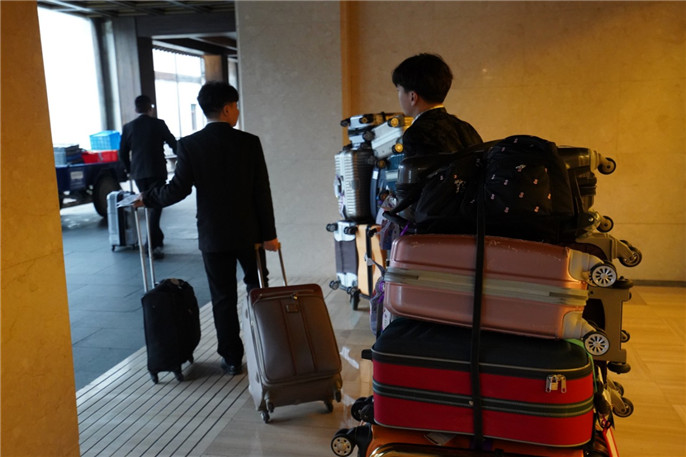 Pillowwater Resort Luggage Room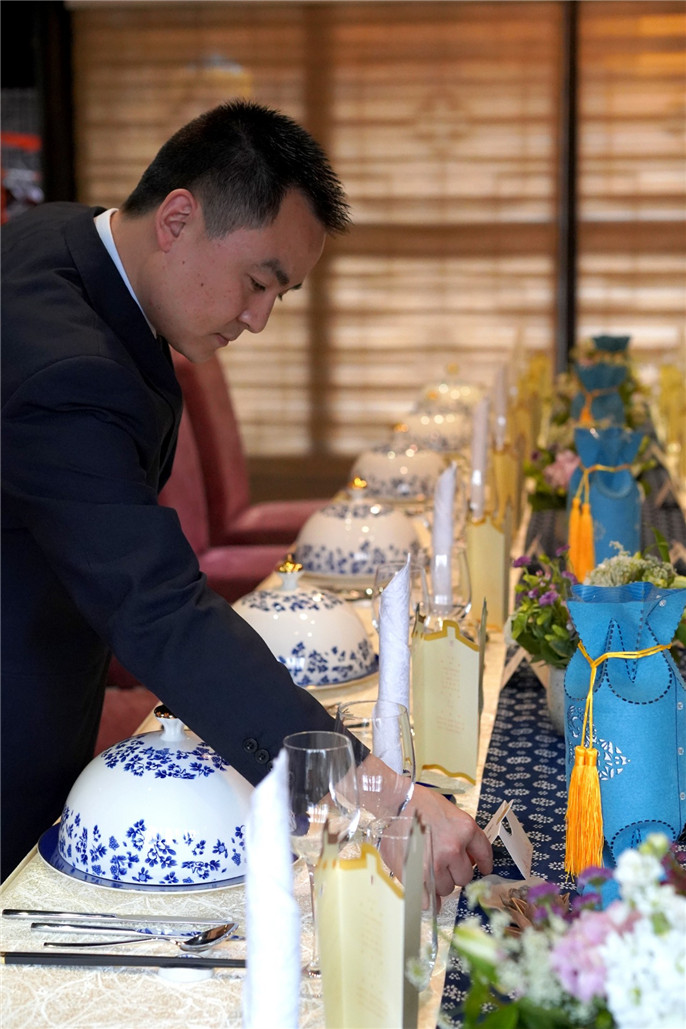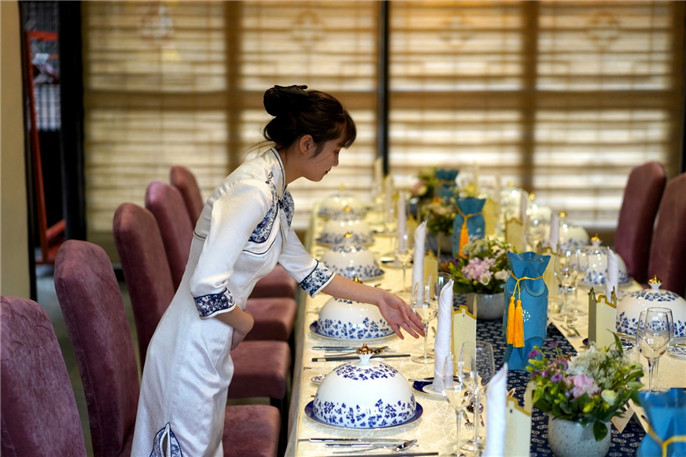 Final confirmation by the service staff of Pillowwater Resort Hotel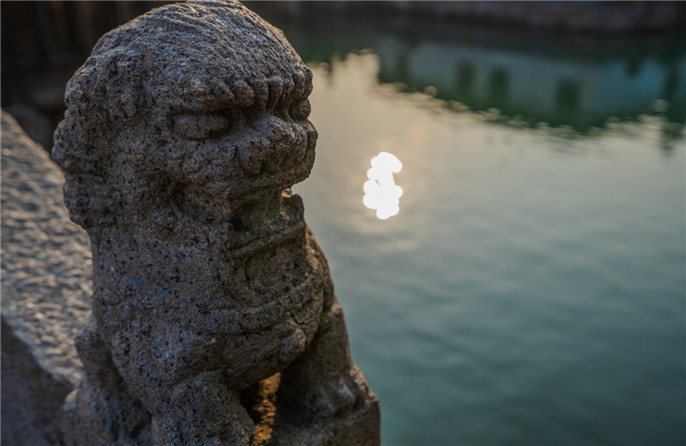 Wuzhen is such a place, coming from tradition, shining in inheritance and development.


Wuzhen is such a place, facing the world, absorbing all the advantages, and conveying the cultural confidence of Chinese small towns to the world.

Keyword:West Scenic Zone,MICE
---