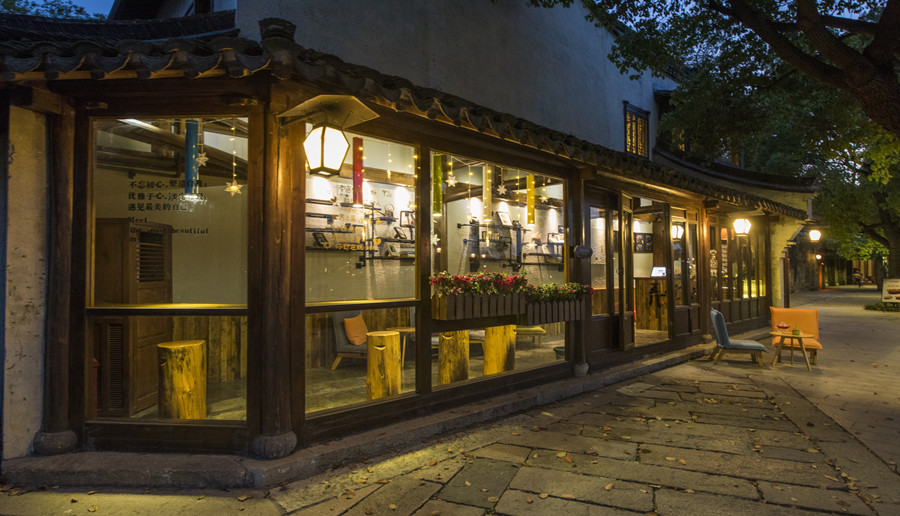 Alley Coffee Bar
You will come to the Alley Coffee Bar after crossing the long Hongxain Alley and turning a corner. The bar is not big with simple and generous decoration and displays some small objects on the front desk. Sitting in front of the glass window, you can watch people coming and going all over the street and also see the beautiful water view on the bank .
Address: next to 48th Guesthouse, Hongxain Alley, Xizha Street
Business hours: 12:00-21:00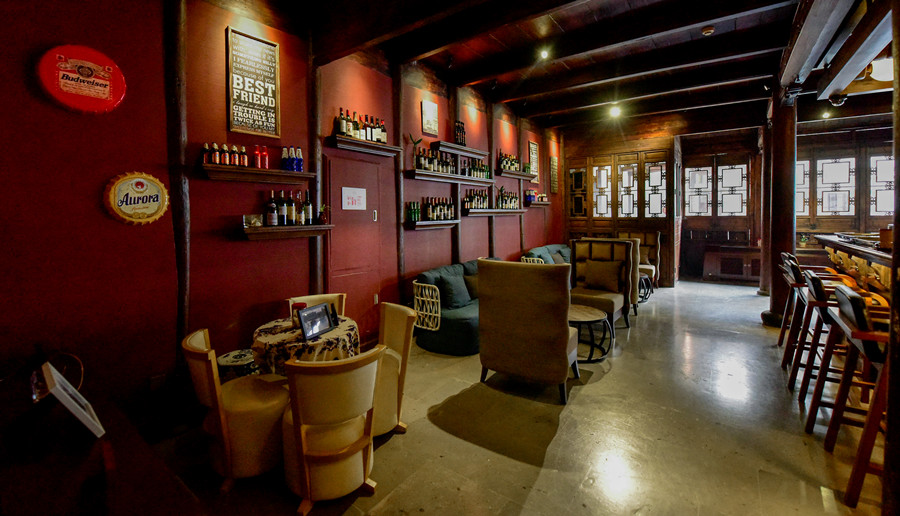 Jingxingku Coffee Bar
This coffee bar was transferred from an old hall which belonged to Secretary Zhang in the period of Emperor Daoguang in the Qing Dynasty (1821-1850). Its unobtrusive decoration emits a sense of leisure and the bar is like a harbor of many souls. The roof was made of the hundred years' wooden purlin and thin brick, and it has wisps of light leaking from the cracks in the floor below. The pure Italian coffee and the delicate pastries make every visitor reluctant to leave. If you like the outside atmosphere, you can take a seat under the old trees outside the café or under the oiled paper umbrella in water pavilion. If there is a leaf inadvertently floating to the tea table in front of you, perhaps you will suddenly understand that life is supposed to be spent on good things. Recommended foods: Italian coffee, pure coffee, fresh juice, milkshakes or smoothies
Business hours: 9:00-21:00
Address: No. 129 Xizha Street
Telephone Number: 0573-88731067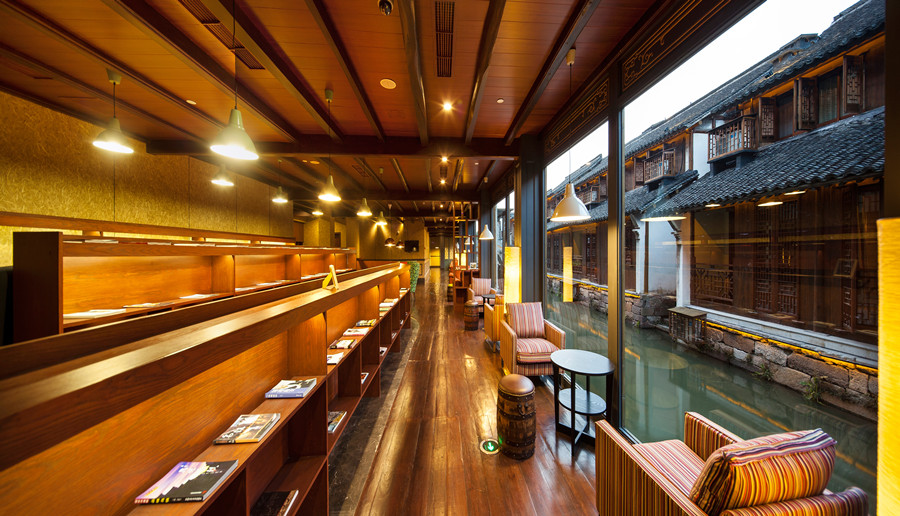 Water Lane Bar
Adjacent to the river, the bar has oversize floor-to-ceiling windows for you to have a panoramic view of the water lane, which pursuits silence and elegance. The large book gallery in the bar allows you to enjoy the wide world of books at your leisure. At the same time, there are also leisure snacks for you to put down the hustle and bustle of the heart and quietly enjoy coffee, fine snacks and various drinks.
Business hours: 13:00—21:00
Address: No.18 Miaonan Street
Telephone Number: 0573-8873 2333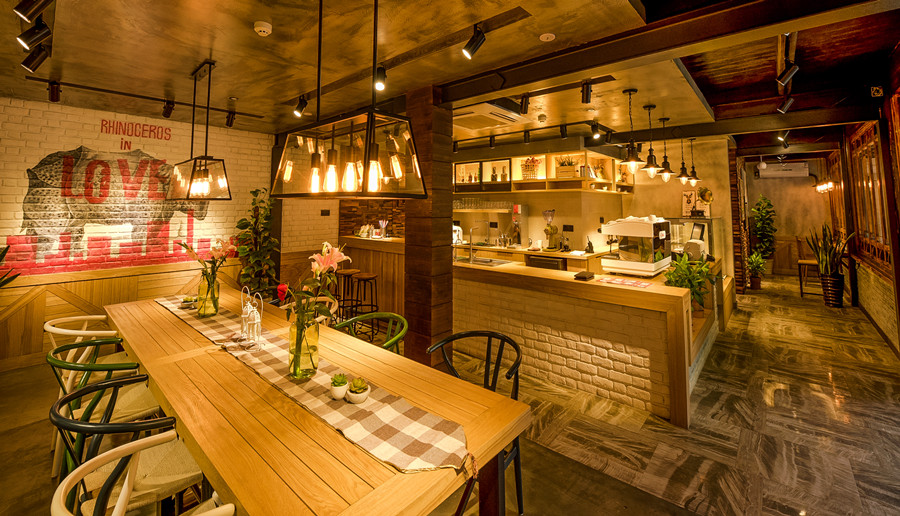 Rhinoceros Cafe in Love
The theatre Rhinoceros in Love by Meng Jinghui, a famous pioneer theatre director, is very popular among theater-loving friends. This cafe named after the play is open in Wuzhen Xizha Scenic Spot. The cafe offers a wide range of specialty coffee, fresh juice, beer and dessert with a warm atmosphere. You can read, chat and have a rest here.
Recommended foods: special coffee, fresh juice, seasonal special drinks, fine snacks, afternoon tea set
Business hours: 13:30—22:00
Address: No. 50 Xiushuilang Street
Telephone Number: 0573-88718921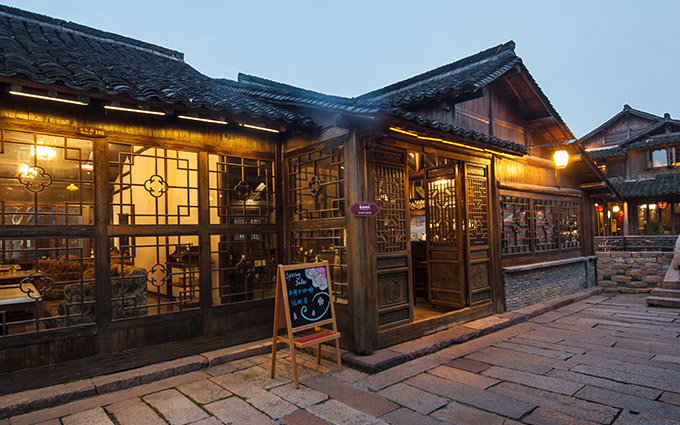 Cafe around the Corner
Located by a river, the Cafe around the Corner is an exquisite bar featuring modern and ancient coffee snacks. It has high-grade sofa area, leisure and rest area, and riverside water seats for 30 people. So it is a good place for you to relax with coffee, dessert and a chat
Recommended foods: Latte, American coffee, tiramisu, chocolate cake, etc.
Business hours: 10:00—22:00
Address: No. 118 Nvgongjie Street, Xizha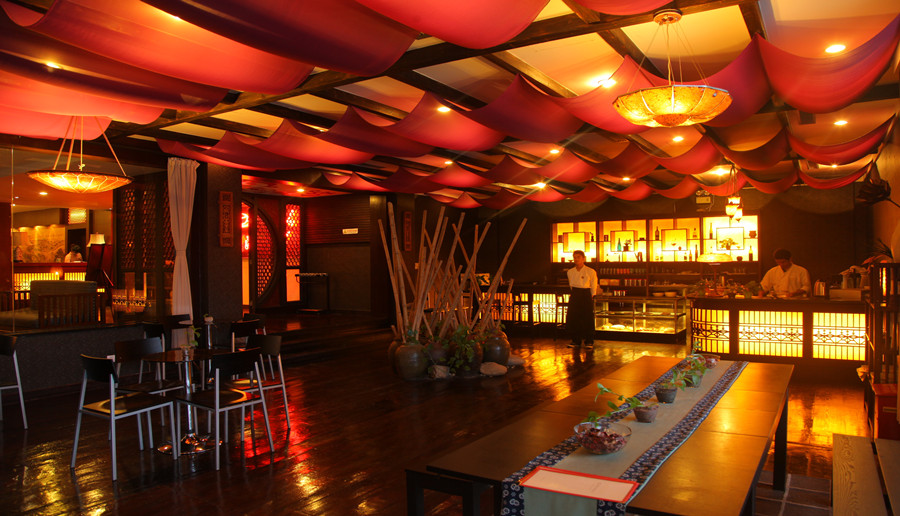 Wangjinli Café

Located in Xizha Tourist Service Center by waterside of Lake Yuanbao, Wangjinli Café commands the most beautiful lakeside scenery in this ancient town. Seats in the café's lakeside booths enjoy a gentle breeze and beautiful scenery of the lake as boats drift by and waterfowl soar ahead. The walls of the café are decorated with hand-painted green lotus leaves and old pictures of Wuzhen. It is an ideal place to enjoy snacks over a cup of tea or coffee before entering Xizha or to cast one final look at the scenic area before departing.

Recommended foods: Italian coffee, fresh juice, Chinese tea and delicate pastry

Business hours: 08:00—22:00

Address: Xizha Tourist Service Center Telephone

Number: 0573-88730765

Keyword:Activities,coffee bars