In the evening on February 14, the band Good Meimei's sixth new album Real-name System's closed creation camp in Wuzhen ended in perfection.
The last live broadcast on Valentine's Day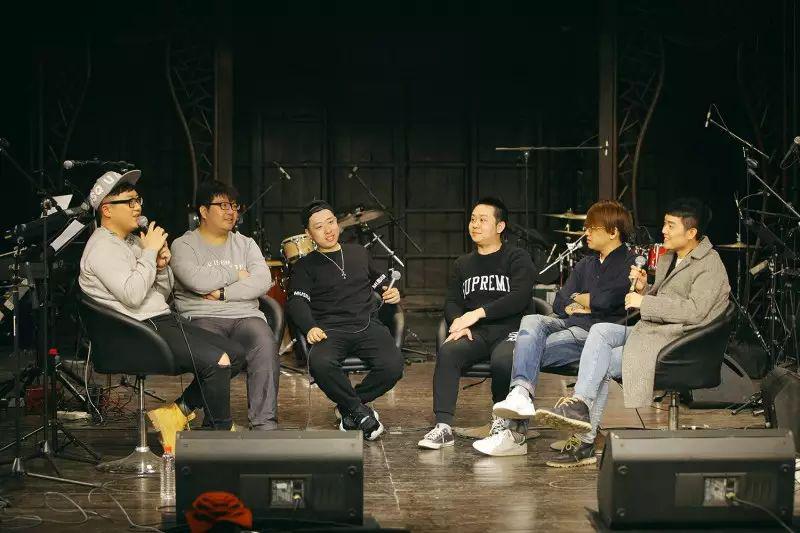 Band members shared creation stories with fans
Yesterday, many fans came to the show from all over the country. The band Good Meimei also sang some composed songs of the new album. The live broadcast ended at 10 o'clock in the evening. Many fans were so immersed that they were reluctant to leave.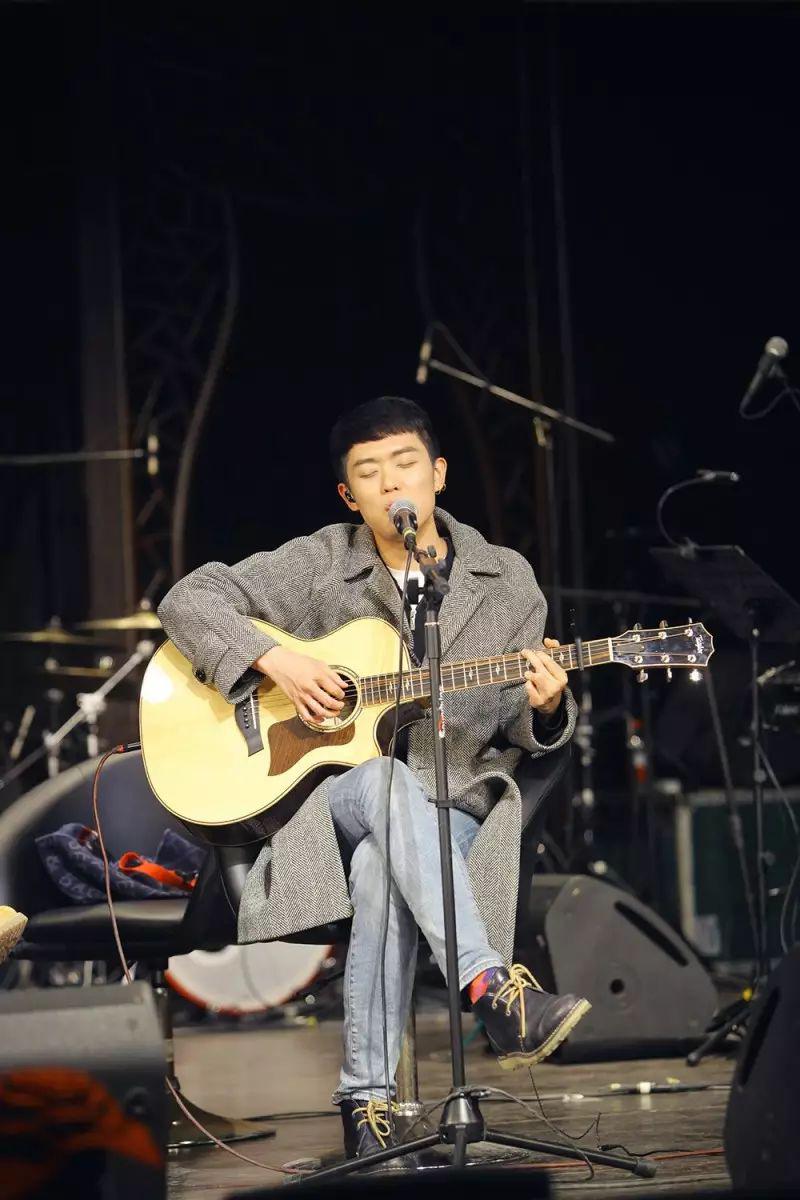 Zhang Xiaohou and Qin Hao performed for fans on the scene of live broadcast
During the live broadcast of the new album closed production camp, the digital version of Real-name System was also offered online via pre-sale featuring gradient pricing.Zhang Xiaohou jokingly said at the live broadcast that the sales form was like "get something for nothing".Some fans joked that they bought a "fake record." Still others were discussing which song is better, the third song, or the seventh one. "Between us and our fans, we trust each other. They call us "producing albums with ideas and singing with faith"..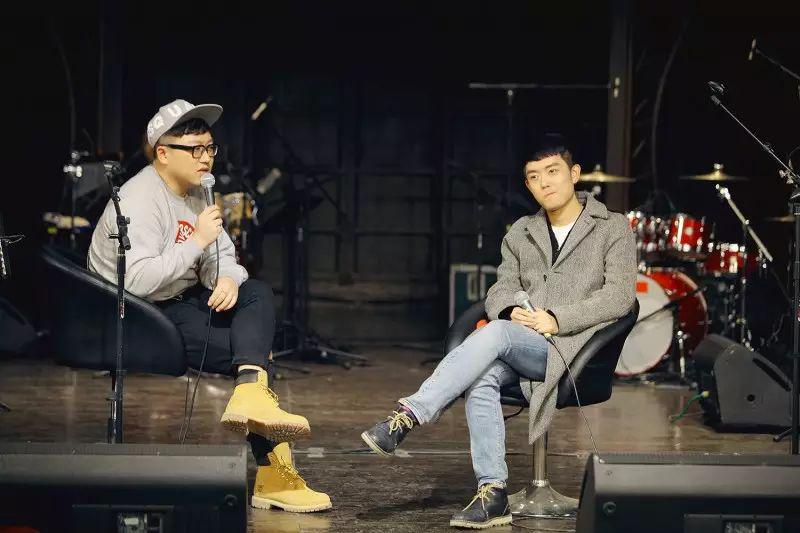 Real-name System will also become the first internet-based innovative digital album witnessed by netizens. The album sales have exceeded 60,000 copies.
During the live broadcast of the creation camp, Zhang Xiaohou and Qin Hao shared their inspiration and composition process of some of the new songs with fans in real time, and made public the daily progress and process of the new album, triggering a heated discussion among netizens. It was learned that the band's 2017 national concert tour "As Free as the Wind" would be launched in April.
Cultural Wuzhen entered perfect cooperation with Band Good Meimei
Wuzhen has had cross-sectoral cooperation with different cultural projects. Since 2013, it has hosted many cultural events such as Wuzhen Theatre Festival, Art Wuzhen, and Wuzhen International Project of Future Visual Arts. It was a new attempt for the town to launch the cross-sectoral activity with music circle. Since the band has always wanted to find a place, where they can live, work, and make albums for film and television. They found Wuzhen is exactly such a place for their album creation. As such, they cooperated with cultural Wuzhen and set their creative camp here.
Comfortable Creation Environment
Qin Hao: We have been here for the sake of work, and personally I have also visited here several times, when I only had a quick sightseeing and took pictures like a visitor does.
This is the first time that I have come to Wu Village, a newly developed area in Wuzhen. Upon arriving, I was deeply impressed by the lush, idyllic place full of life, with farmland, vegetable fields, rivers, and sheepfold.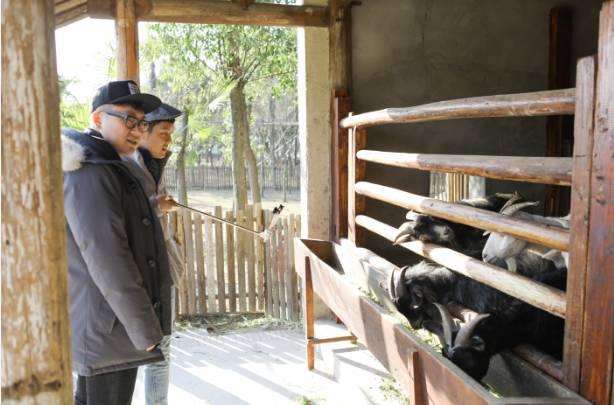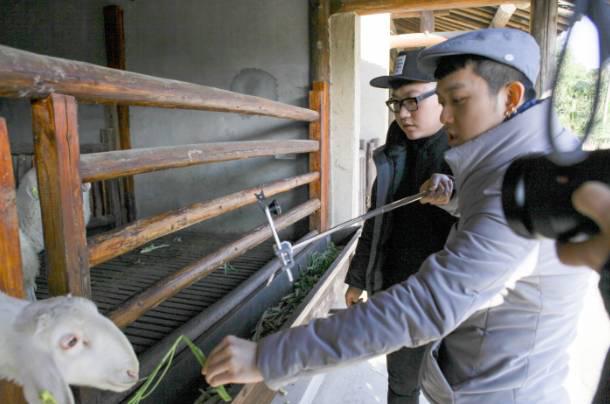 Feeding Sheep in Wu Village
Living in the countryside, we created an album with urban feeling, though. Cities are dotted with high buildings and shrouded in heavy smog, where I have to take a taxi to go to the studio. Yet here in Wu Village, we lived next to the Harvest Guesthouse. To go to the studio, I only had to pass through a small attic. That is totally different and very amazing.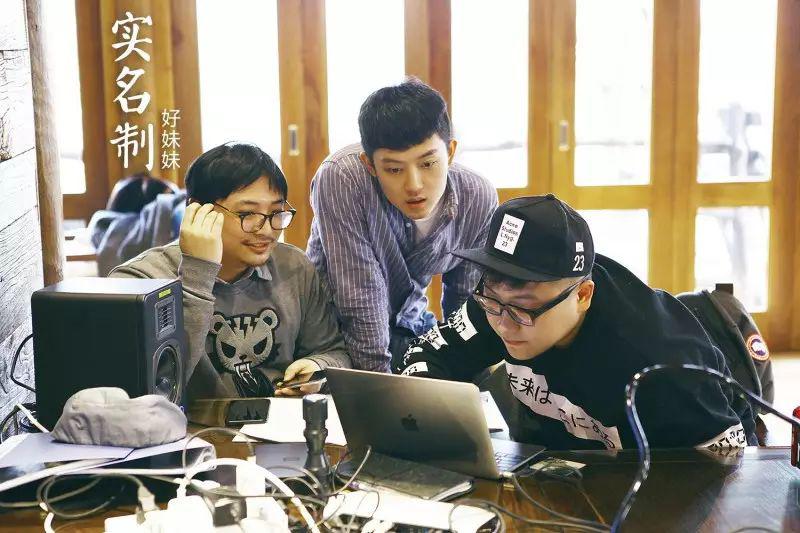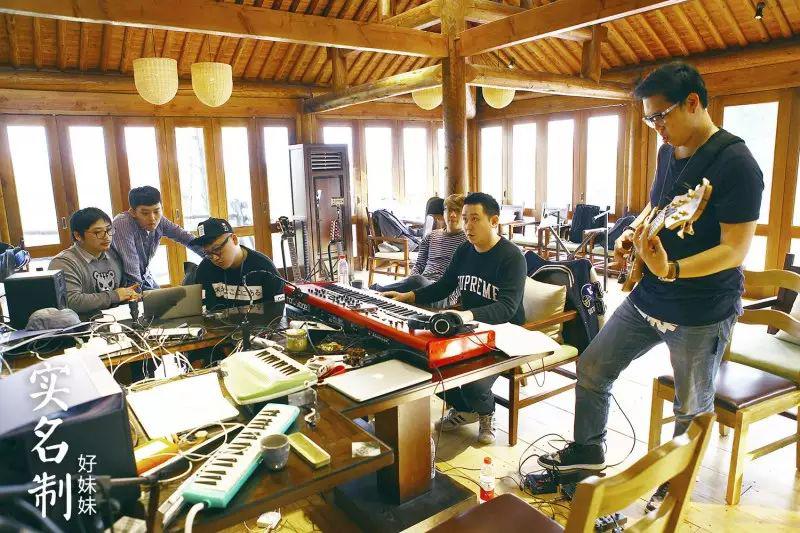 Band Good Meimei created new album in Wu Village
Zhang Xiaohou: I even had a feeling of retirement in the past few days. During the couples of days, I worked and lived in a regular manner. I took meals at a fixed time, enjoyed fresh vegetables every day, and slept at a fixed time. The air was fresh, and the room was equipped with heating, which is very enjoyable. With the agreeable living conditions, the album production gathered pace . After ten days of staying, I felt that Wuzhen is like my home, and I am entertaining the idea of revisiting it later, if possible.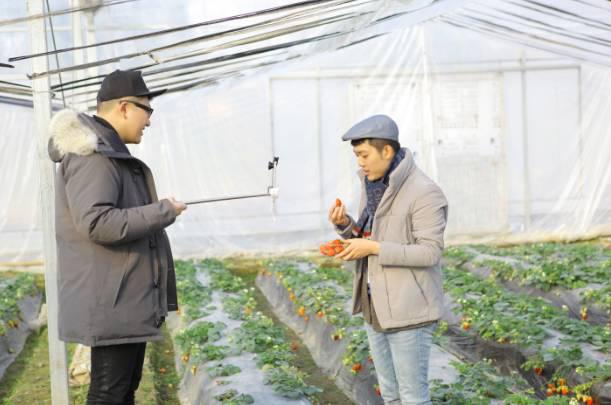 Picking Strawberries

Although no songs related to Wuzhen are included in the new album, the ten-day stay offered them a lot of inspiration. The band Good Meimei said that if possible, they would write a song dedicated to Wuzhen in a future album.

Favorite Place

Zhang Xiaohou: I spent most my time here in Harvest Guesthouse and Ancient Courtyard Theater, one a modern glass room and the other an old stage. Part of the songwriting and composition was made in Harvest Guesthouse, and the band rehearsal was completed at Ancient Courtyard Theatre. Another place was Andufang, where we had supper almost everyday (I always have a heart of foodie). I hope that I can return to these two places years later to relive life and work here.

Qin Hao: Many corners of Wuzhen are particularly beautiful, such as small docks along the river, etc. The water theater is impressive, with a large wall behind,. It is old yet very beautiful.

In addition, the band Good Meimei also want to tell their fans that Wuzhen is a good place. Heavy users of mobile phone should put aside their phones and appreciate the slow life here!

After the completion of the Wuzhen closed creation camp, the new album will enter studio production stage, and is scheduled to be officially released on-line in early April. During the 9 days, millions of netizens witnessed the whole process of the new album's close-door creation, with the sales of digital albums continuing to rise. The album Real-name System became the first innovative, internet-based digital album created under the witness of the public. It is reported that part of the album's mv features scenes of Wuzhen Xizha and Wu Village, making the album worth expecting all the more.




Keyword: the band Good Meimei,Wu Village
---
Enrollment consultation Download