Under the stage lighting, at the performance area surrounded by large-size red chairs, a pale bust sits in the middle, facing a large audience. "Brightness" and "dead silence", "puppet" and "people with mind", "struggling actors" and "shocked audience", "red" and "black", represent life and death respectively, two confronting sides in the theater.
On the stage, the seemingly bustling paradise is actually void of life, with boundless darkness and treacherous hell; off stage, the seemingly quiet dead ocean is living beings that stir emotions.
This is Mr. Big, written by Li Jing and directed by Wang Chong.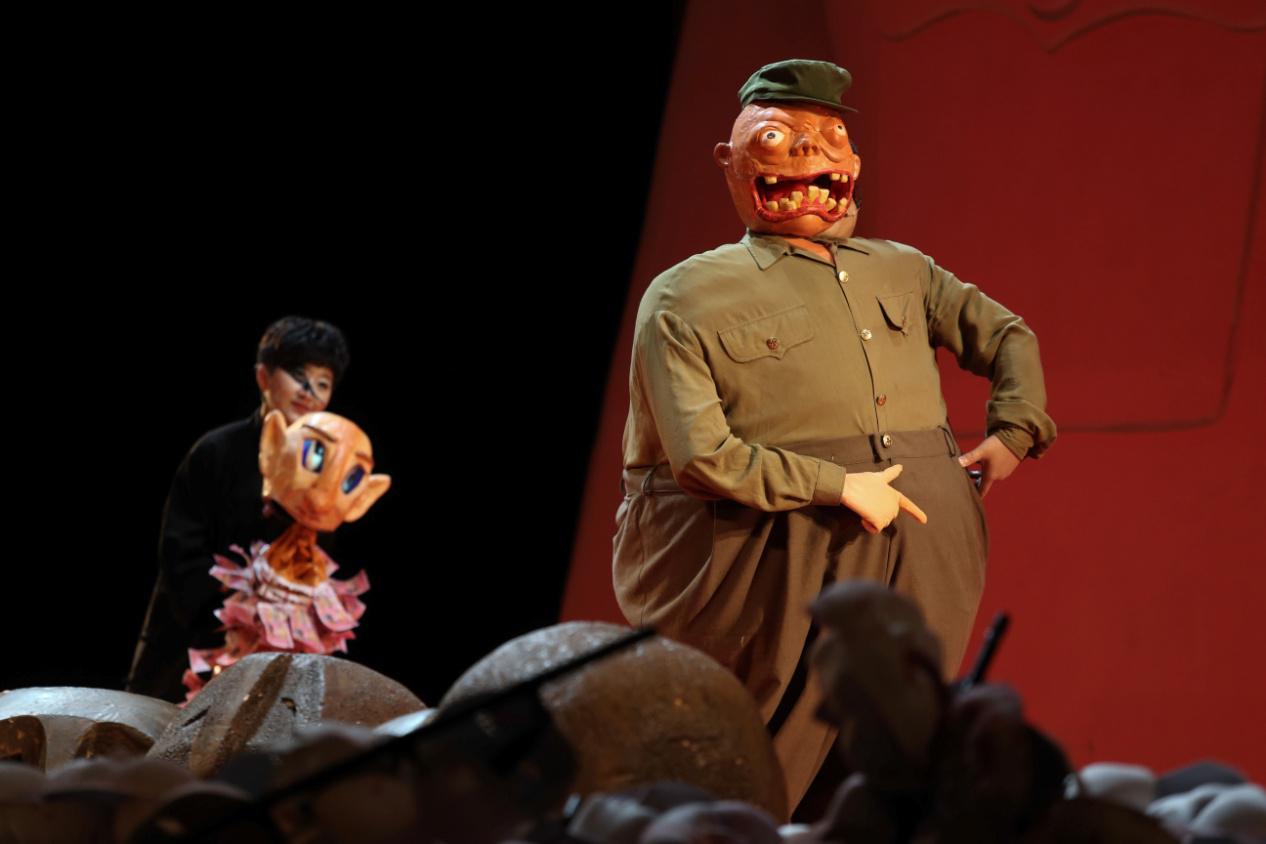 On the occasion of the 135th anniversary of Lu Xun's birth and the 80th anniversary of his death,
Mr. Big, wrote by Li Jing and directed by Wang Chong, will debut in Hangzhou Theater, the first stop of its new national show tour. On October 3, it will be performed in Shaoxing Grand Theater in the hometown of Lu Xun. Produced by Cultural Wuzhen Co. Ltd., the play won 2014 Lao She Literature Awards Screenplay Award, was funded by 2015 China National Art Fund, and was chosen as a special offering at 2016 China Original Drama Invitational Exhibition.
As a famous writer and thinker in modern China and the founder of modern Chinese literature, Mr. Lu Xun influenced generations of Chinese with his thinking and literary works, thus reshaping the mind of Chinese people. We need Lu Xun in any time, and we should update our understanding of Lu Xun whenever new dilemmas occur. However, in our previous interpretation of Lu Xun: Lu Xun was mostly loved by older generations, rendering a feeling of estrangement among young people; on the other hand, in textbooks, Lu Xun's thinking was selectively imparted to younger generations. As a result, many people hate Lu Xun, let alone further understanding of him. In recent years, academic circles have tried to interpret Lu Xun from new perspectives. We expect to see such efforts promote artistic creation. In the drama Mr. Big, we can see exploration in this regard, as it highlights Lu Xun in such a dramatic way.
Drama Mr Big is the first work that puts Lu Xun onto stage as a vivid, complex and true "people". One of the most important breakthroughs was to pull Lu Xun from the altar and shape a vivid image of Mr. Lu Xun. Lu Xun, as we see, is no longer the same figure that wears a long gown and has steel needle-like hair of crew cut. Rather, it is a Lu Xun with curly hair, wearing a white shirt, jeans and Martin boots. When the Lu Xun in a long gown is undressed, he is no longer a sacred figure. This allows ordinary people stand at the same height with the great writer, and communicate with him on an equal footing. In this drama, we can deeply feel the confusion, uneasiness, and sighs of intellectuals in the 1930s. The future generation will always remember the admonition of Mr Lu Xun. You can burn your body in pain, but you can't leave it engulfed by darkness. You can hold the tears of others but you can't sacrifice your freedom for it. You can overturn the chair of sin, but you can't find an excuse to climb up again.
Mr. Big is a drama written by Li Jing from 2009 to 2012. The whole work has a total of more than 30,000 words with a black, horrible, stern, steel-like and lead-gray icy tone. In the monologue, behind the struggle, you can see dark red, like burned charcoal in a brazier in winter, and a tender feeling you can sense when Lu Xun writes an essay for his two jujube trees. Li Jing often thinks deeply. In the script, you can find her microscopic observation of politics. Generally humble in her articles, she has an expression of glaring eyes when touching upon confrontation, though. She is willing to act as a fighter of the age with her sword-like pen, unlike many other writers, who deliberately keep a distance from politics. Li Jing is a calm person with no other emotions on her face, but in the script, you can feel hidden, furious billows. She is actually a person who dares to express her feeling.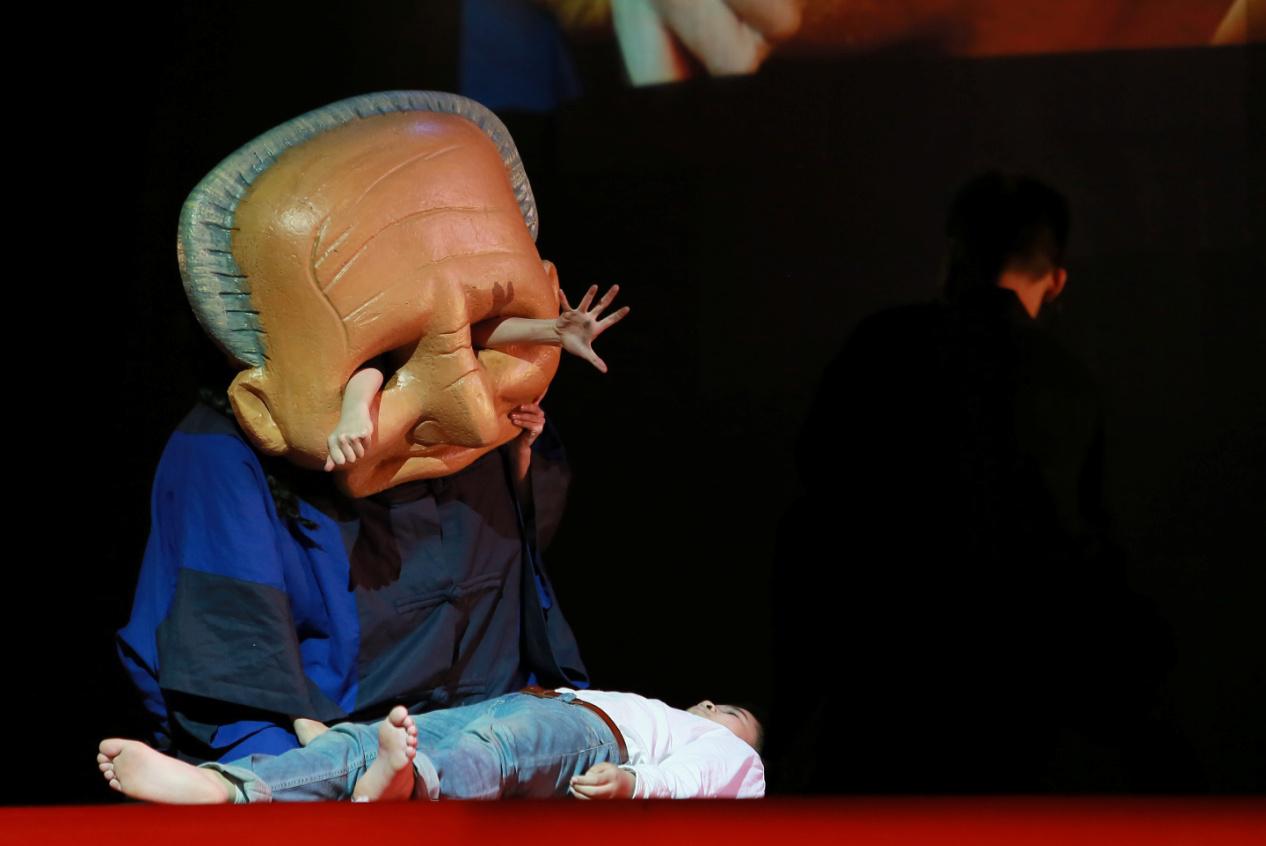 Mr. Big, a script originally impossible to be performed, was injected with fresh blood thanks to the magic touch of Wang Chong. Wang Chong believes that the boundary of theater stage depends on the quality of imagination. Therefore, in the face of the enormous challenges raised by the scriptwriter and the flow of consciousness, he boldly adopted a concept of "except Lu Xun, all other characters are puppets". Thanks to the trust and support of the producers, the drama group made a special trip to Yilan, Taiwan in 2015, where they learned from Asia's top troupe group "Puppet and Its Double". They invited artist Huang Si to design several puppets for Mr. Big. On stage, these vivid puppets express profound meaning. In addition, the video imaging technology that Wang Chong used in his previous works was also employed this time. It was combined with "puppets" to present a refreshing and thoughtful stage work.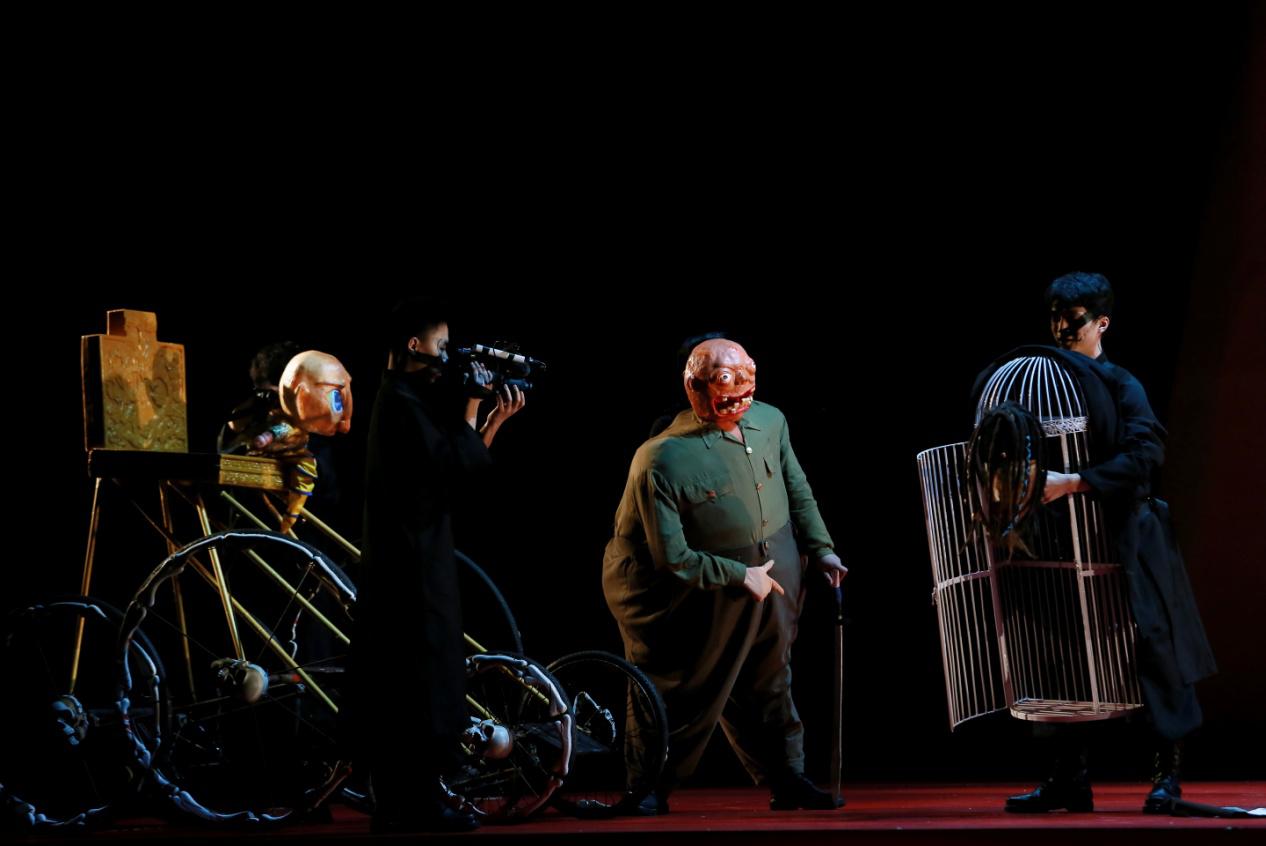 From March 31 to April 3, 2016, Mr. Big, as a special offering of the Second China Original Drama Invitational Exhibition, made its debut and was well received and highly praised by the literary and art circles, the media and the audience, and jokingly dubbed by netizens as "stunning the majority of Beijing's literary circle". Screenwriter Wang Qian said: "This is a work with high quality, style, and well-weighed words, enriched by the subtle, sagacious and accurate lines and the bold experiment of director Wang Chong. It is a top-notch work generated through sincere cooperation and the best drama offered this year.". Dramatist Lv Xiaoping said: "Mr. Big is a candle lit in the deepest darkness of Chinese drama scene." Wang Run, a senior cultural reporter and a drama critic with Beijing Evening News, said: "This is a work with profound thought, strong emotions, strength, and cultural concern, with which Wuzhen once again proved its courage and vision. When the premiere ended, I heard two kinds of opinions, while some said that 'This is a Lu Xun that I didn't expect', and others said 'This is exactly the Lu Xun in my mind. 'Today in China, we still need such enlightenment from Lu Xun, and we need Mr. Big;" Writer Zhi An said: "As a script it is successful; as a performance, it reaps a high reputation."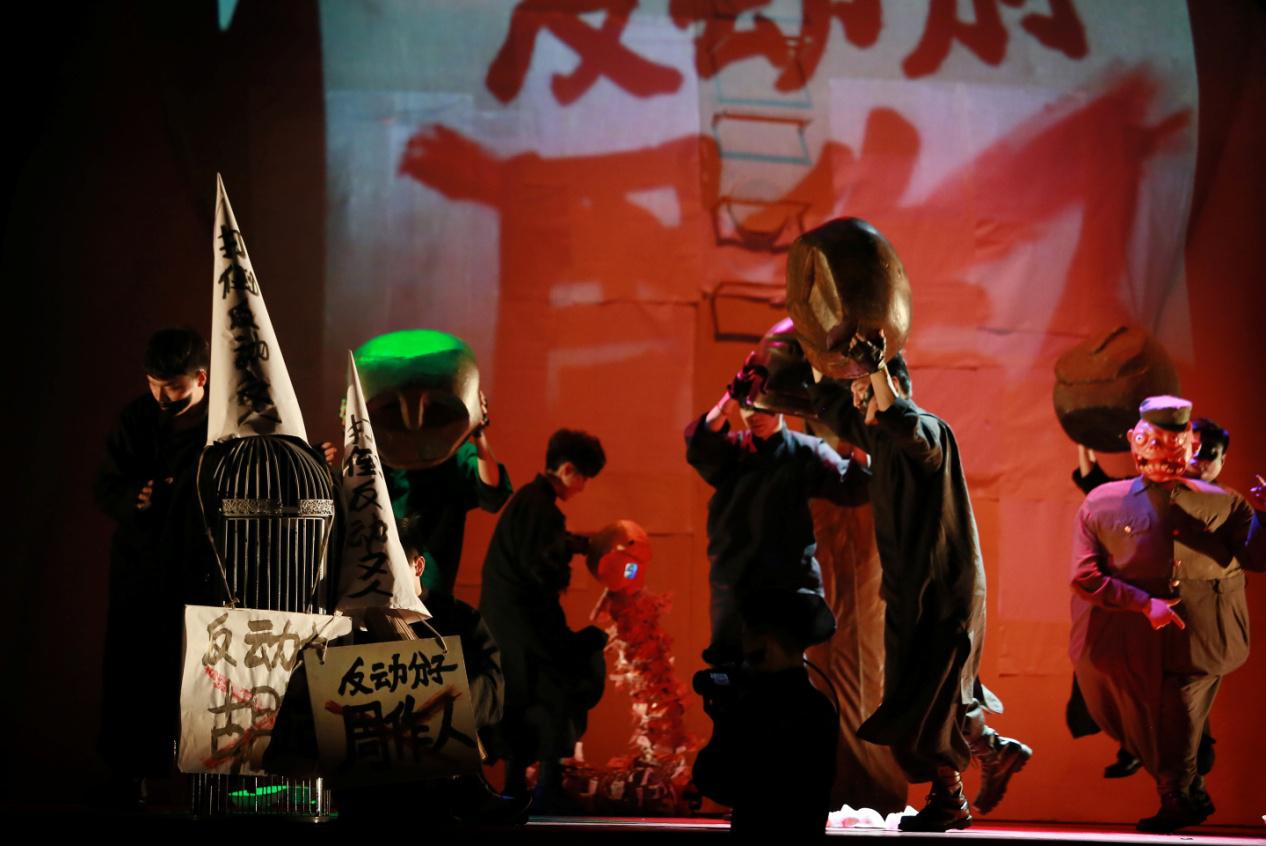 On April 10, Lu Xun's eldest grandson Zhou Lingfei was invited to the opening ceremony of "Something about Lu Xun" in Shaoxing, which was dedicated to the 135th anniversary of Lu Xun's birth. He said: "I have read the script twice, and generally I think it is well written. It needs vision and courage to carry forward Lu Xun's spirit with such a drama. I think it is fine to have the name "Mr. Big". It has gotten rid of the dull image of Lu Xun in the imagination of some people and reflects the spirit of Lu Xun. Li Jing, the screenwriter, chose Lu Xun's last hours as part of the scenes to imagine what he wanted to say and let him travel through different time and space. I think it is fine to approach to Lu Xun from such a perspective. The director employed the technique 'except Lu Xun, all other characters are puppets', which is very ingenious, although he is not the first to use 'puppet' on stage." As for the Lu Xun wearing jeans and white shirts in the drama, Zhou Lingfei said: "The drama is not a rendering of the reality, but a kind of re-creation. It is the artistic imagination of the director and the actors, which I think innovative." Zhou Lingfei said that Lu Xun, though featuring a trenchant pen, is not necessarily a serious person in personal life, like the image created in other artistic works. On the contrary, I can imagine a Lu Xun who is actually humorous, funny, good-tempered, and even somewhat childish. "Some spectators in Shaoxing might find it hard to accept such a drama with an avant-garde, stream-of-consciousness style. But there must be some others who like it." Zhou Lingfei, a cultural consultant of Mr. Big, said that it was lucky for the drama to receive investment from Wuzhen Tourism. Co., Ltd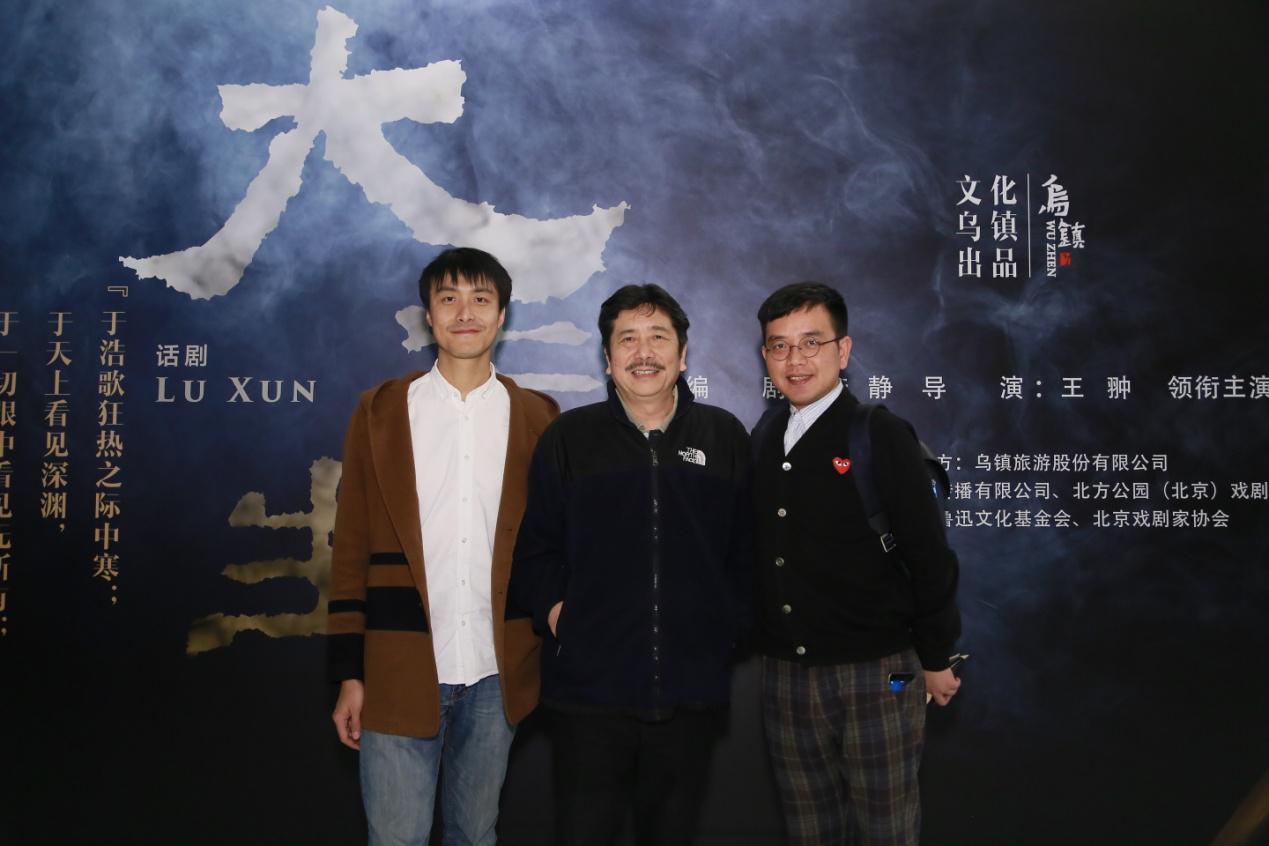 The person in the middle is Mr. Zhou Lingfei
After the Festival, Cultural Wuzhen Co., Ltd. has launched the Youth Artist Residence and Wuzhen Drama Incubation Base Project, and increased its investment and support for young artists. The Mr. Big project was also awarded the China National Arts Fund and was selected as a Zhejiang Classical Cultural Project. The drama premiered in Beijing and then began a national show tour. Chen Xianghong, Chairman of Cultural Wuzhen Co., Ltd., said: "The drama is rooted in Wuzhen yet harbors a grand vision, just like its name implies."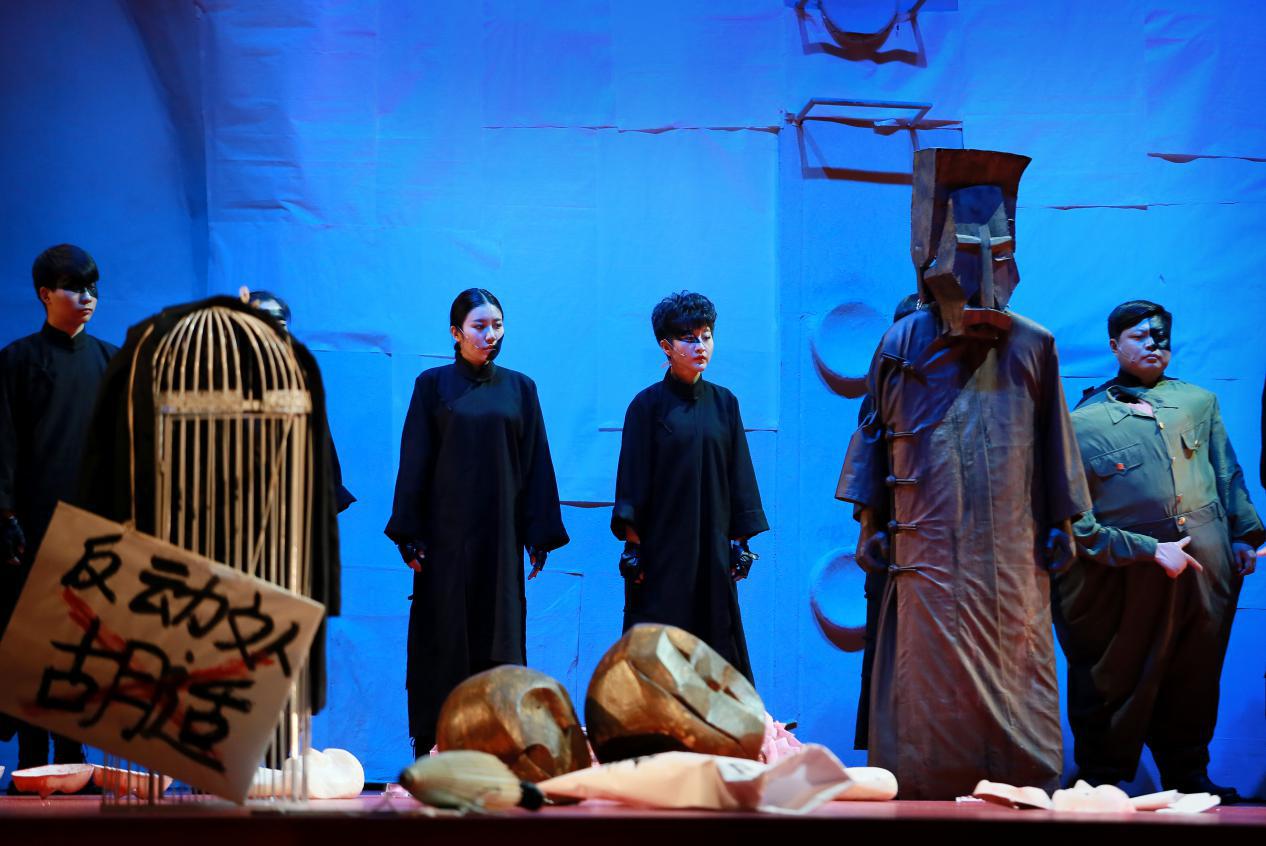 Production team

Scriptwriter: Li Jing

Director : Wang Chong

Academic Advisors: Zhou Lingfei, Wang Dehou, Sun Yu, Huang Qiaosheng

Puppet Adviser: Li Shasha

Puppet Designer: Huang Si

Photography Adviser: Yu Shixue

Stage Designer: Ji Linlin

Lighting Designer: Liu Shuchang

Composer: Li Yangfan

Appearance Designer: Jin Ran

Publicity Director: Wang Run

Visual Designer: Nie Jingzhu

Photographer: Li Mu

Producers: Culture Wuzhen Co., Ltd., Wuzhen Tourism Co., Ltd.

Sponsors: Lu Xun Cultural Foundation, Beijing Theater Association

Crew

In order of appearance

Zhang Jiahuai -Lu Xun

Song Xiaojun-Dr. Sudo and Tin Man

Wang Youya, Xu Guangping, Blind mother

Gu Qianwen-Thin man

Chen Zhe-Fat man

Wang Xiaohuan- Zhu An, Lu Rui, Blind mother

Yu Tianjian- Hu Shi

Lu Sicheng-Zhou Zuoren

Zhang Yaolong -Young man in black

Keyword:Mr Big,Cultural Wuzhen Co., Ltd
---
Enrollment consultation Download