click to enlarge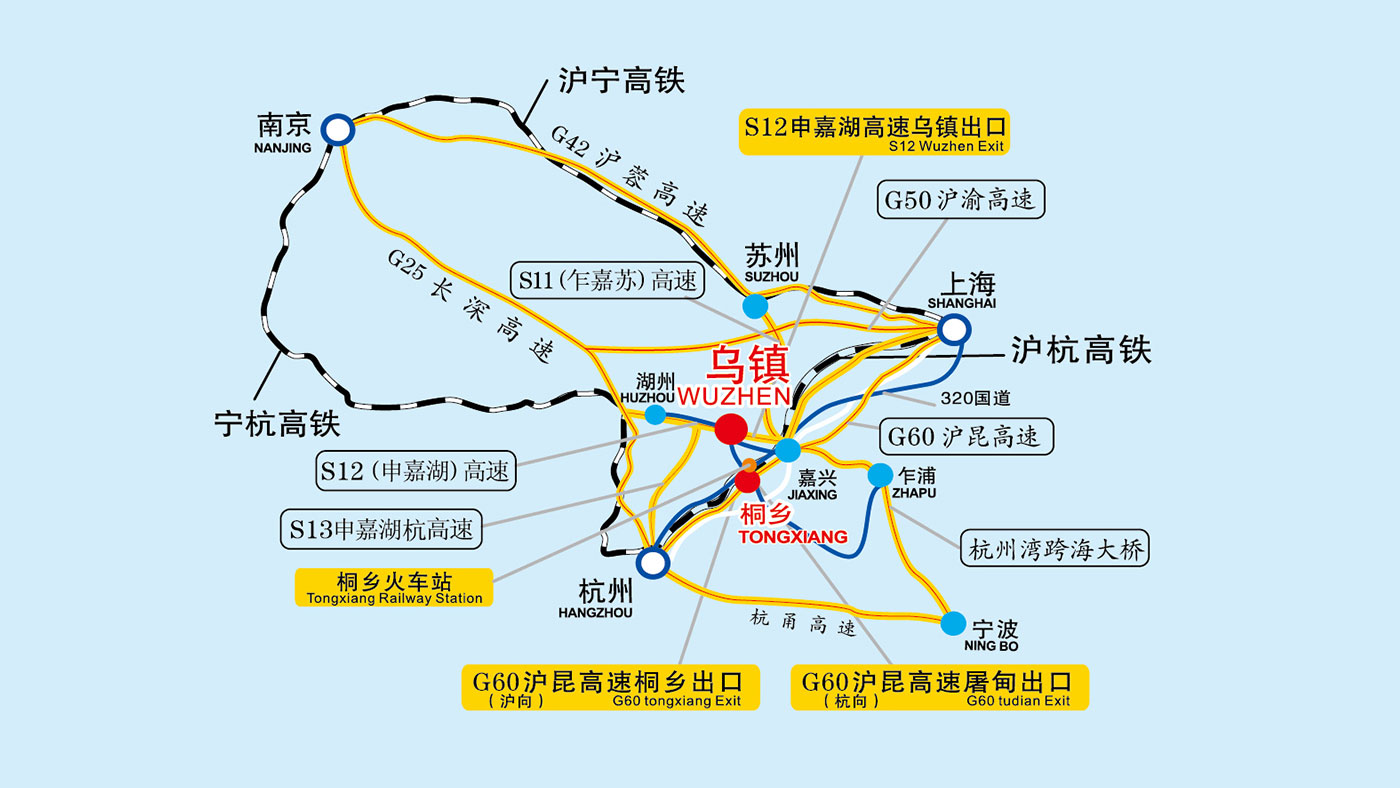 West No. 1 Parking Lot
The West No. 1 parking lot covers a total area of more than 35,000 square meters, with 280 small parking spaces and 86 large parking spaces. The entire parking lot has three gates: east, south and north (the east and the south ones are the entrances, and the north one is the exit). Fee is charged in ETC with license plate recognition.
West No. 1 underground parking lot is located on the north side of West Parking Lot, adjacent to the East. It covers an area of 15,000 square meters and has a floor area of about 30,000 square meters. It is a two-story underground building with a ground-view landscape theme park. With 825 parking spaces, It is equipped with a light sensing system; parking space guidance, intelligent Search system, rainwater recovery system, etc.
Parking charges:

click to enlarge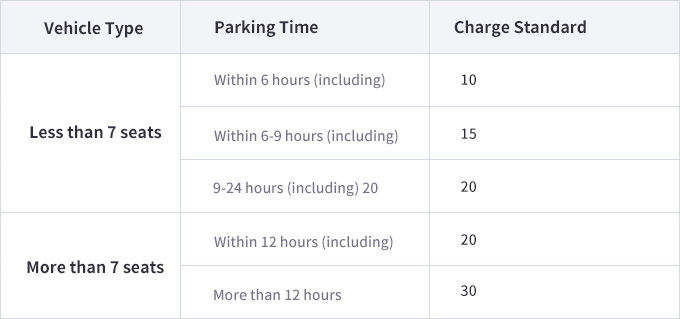 ---
West No. 2 Parking Lot
West No. 2 Parking Lot is located at Huanhe Road, Wuzhen (200 meters left from Qi'an Bridge), covering an area of over 92,000 square meters and 1,500 parking spaces. It has now been opened for business.
Parking charges:

click to enlarge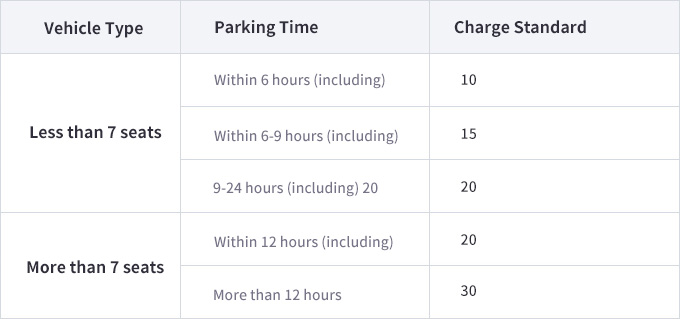 ---
East Parking Lot
East Scenic Area Parking Lot is located on Wuzhenzi Night Road. The floor area is 25018.55 square meters. There are 386 small parking spaces and 132 large parking spaces. In principle, no parking is allowed at night.
Parking charges:

click to enlarge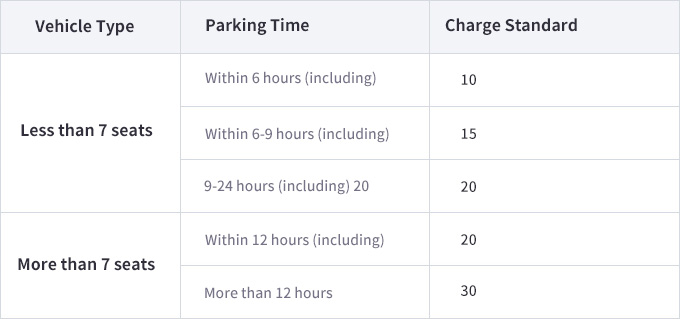 ---
Wu Village Parking Lot
Wu Village parking lot is located in the south of Wu Village Ticket Office. It can accommodate about 219 cars and 16 buses.

---
Attention
1. The parking lot only provides the parking space for tourists, and the fee is used for the occupancy fee of the parking space.
2. Tourists parking is free within 30 minutes, and parking fees are renewed according to the above standards for more than 24 hours.
3. Please Park in the designated area according to the type of vehicle. After parking, please lock the windows and doors, and carry or store valuables with you.